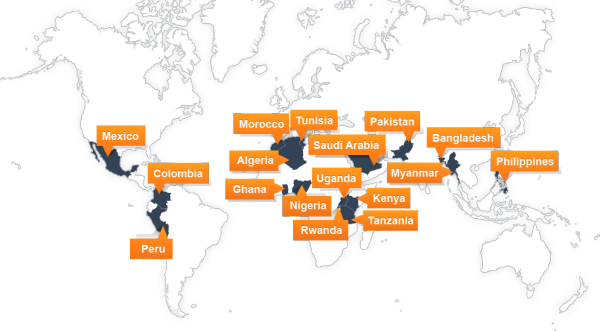 Rocket Internet's real estate classifieds platform Lamudi, which is present in 17 countries including nine in Africa, has announced its worldwide listings have crossed the 100,000 mark.
The platform is currently available in African countries Algeria, Ghana, Kenya, Morocco, Nigeria, Rwanda, Tanzania, Tunisia and Uganda, as well as Bangladesh, Colombia, Mexico, Myanmar, Pakistan, Philippines, Peru and Saudi Arabia.
Kian Moini, co-founder of Lamudi, said there has been an increase in the number of online listed properties generally.
"We gladly notice that the number of properties put online is rising but what is more essential to us is that our users report that the platform enables them to sell and rent out more properties," he said. "Nevertheless, our primary target is always to keep up a good distribution and high-quality properties."
Since the platform's rebranding late last year, it has rapidly expanded into several emerging markets all over the world.
"Only in the past four months, the total number of listings went from 25,858 up to 100,000, along with an increase of more than 500,000 users per month," Lamudi said.
"Whether people are looking for properties for rent or for sale, the internet platform www.lamudi.com enables customers to easily find or sell their house, apartment, commercial property or land online. At the same time, property providers and agents get a trusted online presence through a personalised webpage."
It identified its key characteristics as diverse property offers, intuitive website setup and high security standards to avoid fraud.
"The business platform operates under a high level of transparency through professional photos, updated listings, detailed descriptions, reports and rankings for 100% of its properties in each market. The Lamudi platform helps brokers to manage their inventory fast, easy and stress-free," Lamudi said.