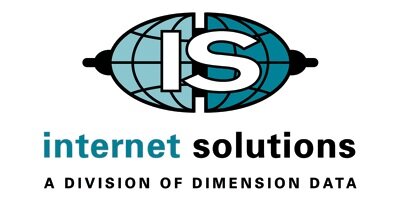 South African internet service provider (ISP) Internet Solutions has acquired a "significant stake" in local streaming media service provider Antfarm, in a bid to prepare for the boom in online video content.
Internet Solutions announced the acquisition today, although neither the size of the stake nor the amount paid were revealed.
The company said the deal was spurred by the inevitable surge in internet video usage over the immediate three years, pointing to research by Cisco suggesting there will be over two billion internet video users by 2017 – excluding mobile video.
"Streaming media services, particularly video content, are growing at double digit growth rates, both in the consumer and business space," said Greg Montjoie, executive for connectivity and carrier at Internet Solutions.
"With this kind of exponential growth forecast a strategic acquisition of this nature was necessary to gain a significant advantage in the local industry.
"In addition, given the direction and speed at which the market is moving both companies felt that we could achieve more through an acquisition than merely maintaining the status quo in our established working relationship."
Montjoie said the pairing unites Antfarm's expertise in generating, digitising and monetising video and audio content, with Internet Solutions' network and computing infrastructures as well as its bandwidth capabilities.
With help from Internet Solutions' parent companies NTT and Dimension Data, Montjoie said the current deal forges the way for the Antfarm to dominate the local media streaming space.
"Since launching in 2000, Antfarm has pioneered streaming technology and its use in South Africa, despite the bandwidth restraints in the country," said Andrew Aitken, sales and marketing director at Antfarm.
"Our aim since launching has been to enable any organisation, be it media broadcasters, corporations, government or academic institutions, to share rich media content over internal networks or over the Internet, be it live or on-demand, to communicate its message to anyone, anywhere."
According to Aitken, the acquisition presents Antfarm with growth opportunities at a speed which would not otherwise have been possible.
"The ability to leverage IS' significant cloud infrastructure and its established MPLS VPN network to distribute recorded content on-demand adds significant value to our ecosystem, and significantly boosts our reach, both locally and globally, especially into Africa," he said.
"As a rapidly growing company it would take us a lot longer to achieve this scale of growth organically, so the acquisition will enable us to accelerate our growth strategy exponentially."