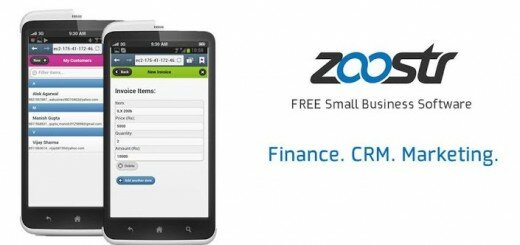 Business management software producer Zoostr hopes to provide small business owners in a number of African countries with accessible access to management tools in the cloud, providing a "one click" solution on smartphones and PCs.
The Indian company launched its beta service in India last year, later expanding its solutions to the rest of the world, and is currently being used by 25,000 people worldwide.
"We recently launched the international version of Zoostr and we are getting user registrations also from South Africa, Nigeria and Tanzania. We are excited to have users in these markets and will enhance the product based on their feedback," said Gal Ofel, Zoostr founder and chief executive officer (CEO).
"Business owners using Zoostr save time and money while growing their business. They instantly generate 'enterprise-grade' price proposals, invoices and purchase orders."
The on-the-go solution allows small business owners to access customer details, history and due payments from anywhere, as well as SMS services including marketing and price quotations.
The company was started in 2013 by Ofel with the aim of allowing business owners to be able to control business functions from the palm of their hand.
"As business owners we found that the available solutions are complex and time consuming while requiring to use multiple solutions from multiple vendors. In addition, the micro-business market is mainly untapped and growing fast. Our vision is to let any small business look and operate professionally as large enterprise," said Ofel.
The basic product is free for use. However, Zoostr's premium version is available for a monthly subscription fee and a small fee for online transactions.
The premium service allows for enterprise-grade price quotations and white-labelled documents.
The company, which is currently on the look out for a round of investment, has been self-funded by family and friends.
Obel hopes to provide market segment specific views including workflows, setting and documents while enabling users to compete transactions and get paid online.