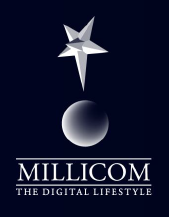 Millicom Africa has reported an eight per cent increase in revenue in the final quarter of 2013 and an eleven per cent growth in mobile customers.
The company's customers rose from 19 million in the fourth quarter of 2012 to 21 million in the fourth quarter of 2013.
Millicom International's mobile customer base reached over 50 million for the first time.
"Millicom's growth story continues. Adding almost 1.7 million mobile customers to exceed 50 million customers for the first time is one of many significant milestones this quarter," said Hans-Holger Albrecht, Millicom's president and chief executive officer (CEO).
"Adding 100,000 data users a week and gaining 500,000 customers in six months in the recently troubled Kivu region in DRC are examples of our determination and spirit. By the end of this year we will be offering a full range of digital services in all Tigo mobile markets in Latin America. This gives us a head start in the bundling business and is a big step in the execution of our strategy to drive forward the Digital Lifestyle."
HumanIPO reported last year Millicom had partnered with Rocket Internet and MTN to promote e-commerce and digital services.
The partnership will see each company take a 33.3 per cent shareholding in African Internet Holdings (AIH), which was founded by Rocket Internet and Millicom in 2012 to develop e-commerce businesses across the continent and now has a presence in 13 African countries, having developed successful e-commerce ventures such as Jumia, Zando and Hellofood.