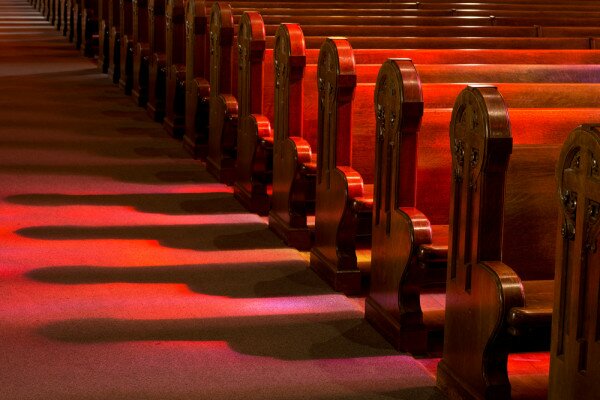 South African startup MR Technologies has launched AngelCMS, a church monitoring and administration software, to digitalise the running of South African churches.
The system is installed on a user's PC and run locally, analysing a church's key performances measures (KPM), such as demographics, attendance and finances, from data collected from the congregation, such as visitor cards, church memberships and contributions made.
AngelCMS also allows churches to make contact with their congregations using built-in email and SMS features, and record results of follow-ups for future reference, allowing them to provide customised care and support.
Founder Matome Raphasa told HumanIPO data is currently inserted manually by church administrators, although the company is working on allowing users to manage their information online in the next phase of the project.
"The main aim of the system is to eliminate silos within the organisation and give management the power to assess where they are in relation to their goals and missions," said Raphasa.
He said he was inspired to develop the software after a discussion with a pastor relative about his work in IT.
"He was failing to grasp the whole concept of custom software development, so I made an analogy using his church and the church processes," he said. "As I was explaining, I could see his interest and amazement that such a thing can be done, so I then started realising that there is a gap in the NGO market for ICT adoption and utilisation. Hence I identified a gap and an opportunity in providing a customised package for managing various aspects of church administrative and outreach functions involving both members and visitors."
Raphasa's business is currently in the Maxum Business Incubator programme run by The Innovation Hub Management Company (TIHMC), and has been developing and testing the software since last year.
"We ran a pilot test, and are currently satisfied that the software is ready for commercialisation," he said. " We have also managed to build relationships with most influential leaders of pastors forums locally, and are busy negotiating with different hardware and network vendors to package the software with their services to offer our clients a complete solution package."
He said he hopes to position the company as the market leader in Africa for church management technologies and other related markets, and brand AngelCMS as the premier product for church administration in the industry.
"In South Africa currently, there are few international products bought online, there are no local or dedicated companies offering this type of software and services. From our research and talks with local pastors forums, we can say the demand is high and competition is low, although we expect a rise as soon as we launch," Raphasa said.
He is seeking funding in order to quicken the commercialisation, through which the company will charge a one-off purchase fee, as well as for support and licences.
"Our strategy is to build a strong loyalty within this key markets. Our mission being to advance the kingdom through technology, and enabling micro and small business grow by utilising technology and the internet."
Image courtesy of Shutterstock.