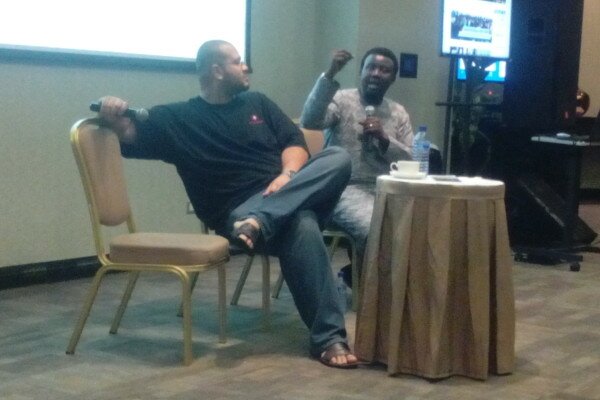 Social entrepreneur Gbenga Sesan (right) at Social Media Week (SMW) Lagos.
Online critics are free consultants for governments looking to improve their performance, who can use conversations online to determine what citizens need, according to social entrepreneur Gbenga Sesan.
Sesan, who is executive director of Paradigm Initiative Nigeria, a social enterprise that connects Nigerian youth with ICT-enabled opportunities, told the opening day of Social Media Week (SMW) Lagos citizens could be engaged via social media.
"You can't engage where people are not," Sesan said. "Whenever you start tweeting and getting responses, it becomes addictive no matter how old you are."
Through social media, he said conversations take place that can change conceptions.
"You can speak directly to people via social media," he said.
He however identified reluctance on the part of government to be part of the conversation, which he said has made the process less effective.
"Communication is not effective when government is defensive," he said.