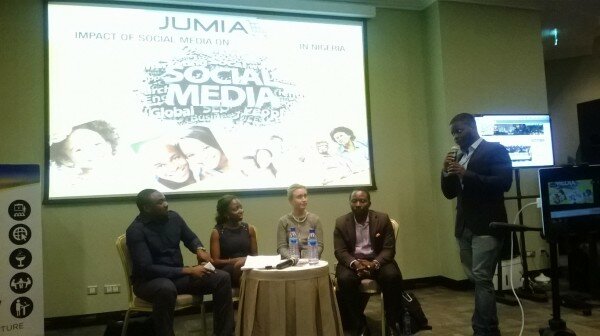 Twenty per cent of daily traffic on e-commerce site Jumia Nigeria is generated from social media, according to Opeyemi Adetomiwa, the company's community manager.
Speaking at the ongoing Social Media Week (SMW) Lagos, Adetomiwa said more than 30 per cent of Jumia customers visit via mobile devices, with Nigerians spending more on fashion and mobile phones, and the number of female shoppers on the platform twice that of males.
He said in 2012 Nigerians spent about NGN77.5 billion (US$475 million) on online shopping, and the e-commerce industry in Nigeria is worth more than US$250 million.
"E-commerce is growing at 16.8 per cent across the rest of the world but in Africa, the rate is 25.8% per cent," he said.
The company's representatives, anchoring the session on "Impact of Social Media on e-commerce in Nigeria", revealed the Cash on Delivery payment option accounts for about 70 per cent of total sales on Jumia.
"It is not the best, but it is about the customers," Afam Anyika, the company's head of offline marketing, said.
On what a new company interested in the Nigerian e-commerce sector should do, the company representatives said focus should be on providing best services.
"You need to ask yourself – am I offering the best? How can I provide better services of higher quality and lower price?
"For every product, there is a market – locate your market and identify the giants in the market. If there are so many giants in the market, you may have to leave because you may not be seen.
"Go to the basics, identify the needs of customers and never underestimate the power of expertise."