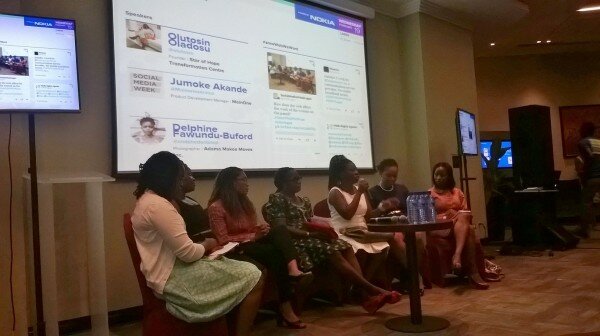 A panel of discussants at the ongoing Social Media Week (SMW) Lagos has made the case for the creation of cybercafés only for females in various African countries in order to improve access to the internet for women and young girls.
Members of the panel included Helen Anatogu, legal manager for West Africa and Angola at Microsoft, Women Inspiration Development Centre founder Busayo Obisakin, Star of Hope Transformation Center founder Olutosin Oladosu, and Jumoke Akande, product development manager at MainOne.
According to Anatogu, access is the major barrier that women are facing online.
"Access is a major barrier – access to broadband, devices and mobile phones. We need to solve the problem of access. Other major barriers are affordability and education," she said.
She mentioned Microsoft's efforts aimed at providing internet access via the WhiteSpaces project and effective partnerships with African governments.
Nnenna Nwakanma, Africa regional coordinator of The World Wide Web Foundation said men have roles to play, especially in the area of education and enlightenment.
"There is a lot to be done by men to make women realise the immense benefits of internet apart from chatting and wasting time on social media. We need to change our perception and work on improving access," she said.
Lilian Nalwoga, policy officer at the Collaboration on International ICT Policy in East and Southern Africa (CIPESA) and president of the Internet Society – Uganda Chapter, said women are being targeted by interference with the freedom of online expression, invasion of privacy and data.
On what could be done to tackle the gender imbalance in ICT and encourage more women to develop interest in the sector, Jumoke Akande said girls could be encouraged with scholarships and reductions in tuition fees.
"Women make better engineers because of attention to details required in the various engineering fields. Women are creative and innovative; they have impactful ideas," she said.