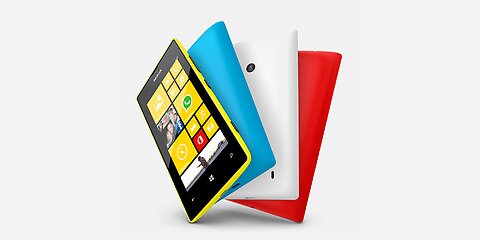 The Nokia Lumia 520.
A new range of apps for business travellers have been launched on the Windows Phone 8 platform for owners of Nokia Lumia device
According to Nokia's developer relations lead in East Africa Moses Sitati the company is keen on enhancing the user experience on its Lumia range of smartphones and continues to encourage developers to build relevant and attractive apps that offer real solutions to consumers' challenges.
"Gone are the days when travelling for business meant missing key meetings at the office, eating in bad restaurants, or missing flights because of a misplaced itinerary," he said.
"Mobile technology has made business travel less hectic and more manageable, and when it comes to making work trips go smoothly, there's no better smartphone than a Nokia Lumia."
The apps include Carlson Wagonlit Travel (CWT) To Go, powered by WorldMate, which allows users to book trips, get real-time flight notifications, view maps, and check in on over 250 airlines and share itineraries with colleagues, and Trip Expenses, which saves and keeps all expenses information for current and past trips, including photographs of receipts.
GoToMeeting is a free app allowing a user to join a meeting with their Nokia Lumia on any continent by tapping a link on an email or a calendar appointment, while XE Currency Converter features a currency calculator with live exchange rates for every world currency.