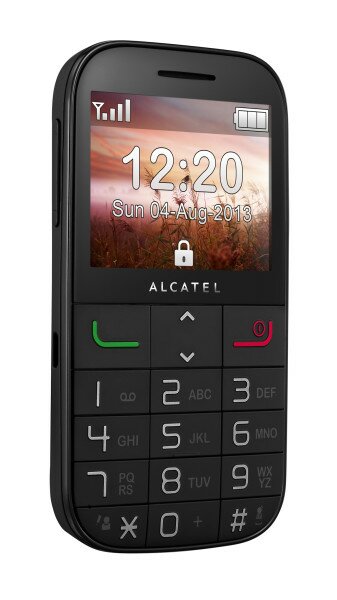 South Africa's leading mobile operator Vodacom has exclusively unveiled the Alcatel 2000 handset designed especially for the elderly.
The phone features a 2.4 inch screen with large font, along with an extra large keypad with big buttons and a dedicated SOS button included on the handset.
The battery can last for up to seven hours of talk time, while the handset also has prominent buttons for locking the keypad, a torch function, and for activating the FM radio feature.
It is available at Vodacom World in Midrand, as well as at other participating stores across the country, at a recommended retail price of ZAR499 (US$45).
Vodacom said the device is available with the uChoose Flexi 100 payment plan, which provides ZAR100 (US$9) voice time at a monthly cost of ZAR79 (US$7).
The Alcatel 2000 is not the first device designed for the elderly launched in South Africa by Vodacom.
HumanIPO reported in July 2012 the operator unveiled the Vodacom 155 handset, which the company said was suitable for use by those suffering impaired vision, hearing loss or limited dexterity; adding that the company hoped to make communications effortless and affordable for the elderly.