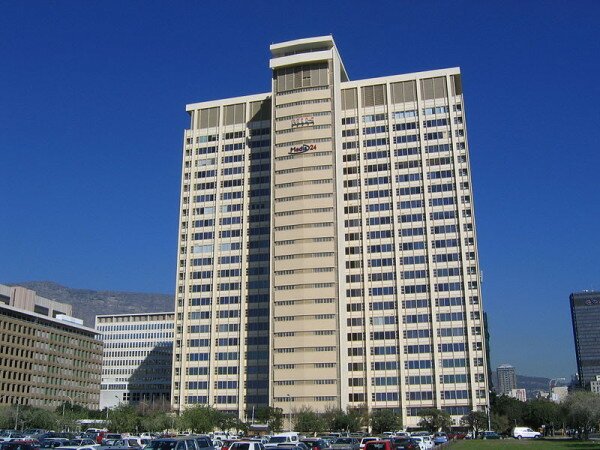 The Naspers office in Cape Town, South Africa.
Naspers has confirmed its investment arm MIH is shutting down a number of its South African e-commerce sites.
Last week e-commerce sites SACamera, 5rooms, Kinderelo and Style36 were taken down, showing maintenance messages, but Naspers has now confirmed the shutdowns are part of a wider policy to refocus resources on larger properties such as Kalahari.
Naspers' investor relations officer Meloy Horn confirmed in an email to HumanIPO MIH had decided to restructure operations to refocus on Kalahari, which it plans to "grow aggressively" over the next year.
"Kalahari had a very strong Christmas and has just introduced an advanced platform successfully. The restructuring will allow more resources to be dedicated to core operations. In South Africa the group is considering closing some non-core brands (such as Style36 and 5 Rooms) and is consulting with staff," she said.
"This process does not affect other Naspers subsidiaries with e-commerce investments in Africa, including Media24, which is focusing on fashion e-commerce. Media24 continues to leverage its magazine titles to drive e-commerce activity, especially through fast-growing fashion vertical Spree, and is planning to expand substantially in this area. On a group basis we remain very excited about the future growth prospects for e-commerce and continue to build out our platforms in many markets around the world."
Naspers has a track record of closing under-performing properties, closing both Mocality and Kalahari in Kenya shortly after they were launched, and also shutting Kalahari in Nigeria.
E-commerce, however, looks set to remain central to Naspers' future strategy, with HumanIPO reporting earlier today the company's chief executive officer (CEO) Koos Bekker is stepping down in April after 17 years leading the company, to be succeeded by the company's head of e-commerce, Bob van Dijk.