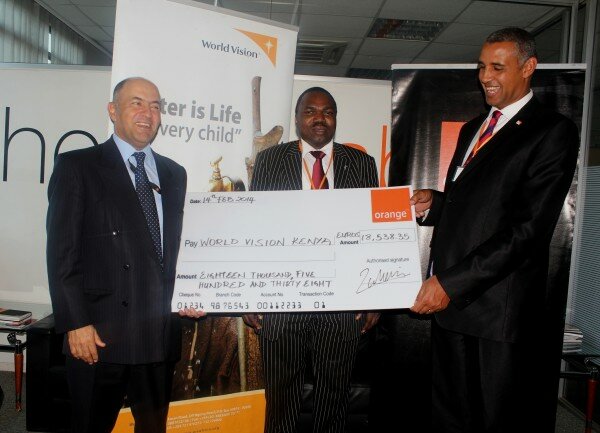 Kenyan integrated telecommunications provider Orange Telkom has injected KSh2.19 million (US$25,000) to the second phase of the Laisamis Livelihood Improvement project through World Vision Kenya
The two organisations decided to work together in 2011 on the project to provide food aid in the northern areas of Laisamis and West Pokot that were hard hit by famine, with Orange Kenya donating KSh1.18 million (US$13,600).
Through the first phase in 2012, five water rain water harvesting facilities and three greenhouses were put in place, as well as crop seeds and farming equipment that enabled the communities to grow horticultural crops.
Speaking during the cheque handover, Orange chief executive officer (CEO) Mickael Ghossein said he pleased with the success of phase one, which led to increased food production, and the team identified a few challenges that will be addressed during phase two.
"The challenge now is accessing markets for the produce. We also need to train the women groups how to manage their new resources for increased agricultural output and economic empowerment of their communities," he said.
World Vision director of grants and acquisition Nick Wasunna said it had identified a women's group to work with – the Kamboe Women's Group – in the provision of market access and financial solutions.
"We have worked with them previously during the initial phase and we hope to extend this partnership to introducing their produce to the market," he said.
The project has so far supported 3,618 people living in the Laisamis community.