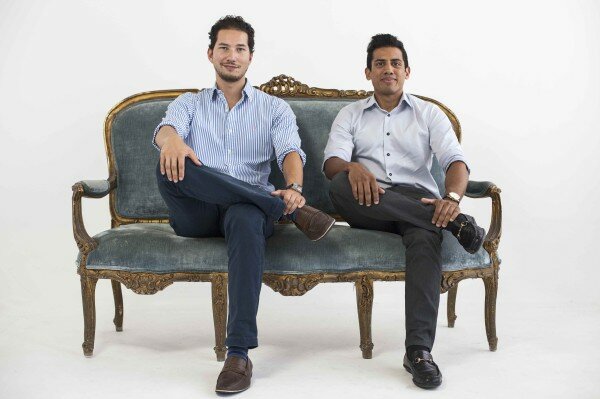 Springlab founders Eugen Petersen (left) and Sheraan Amod (right)
A new technology incubator- Springlab – has launched in Cape Town, looking to take advantage of market opportunities in Sub-Saharan Africa.
Springlab was founded by Eugen Petersen – co-founder of South African e-commerce firm Zando, and Sheraan Amod, co-founder of Personera, a United States (US)-based venture capital backed firm, and will make investments of between ZAR200,000 (US$19,000) and ZAR2 million (US$190,000) per venture.
"Their partnership and subsequent formation of Springlab was a result of what they observed in other startup hubs worldwide," Springlab said. "Their founding belief was that there are many great market opportunities in Sub-Saharan Africa for a technology incubator that is able to move fast, manage risk, and think creatively."
"Entrepreneurship has been the engine for growth in the United States. Now Africa is on the rise and technology entrepreneurship should be at the forefront of it," said Petersen. "We are deploying the internationally successful incubator model to spur this growth, with a few African tweaks of course."
Springlab is looking for scalable business models and companies following the "lean startup" method, with Petersen and Amod pursuing a mix of ventures, including projects based on international success stories, joint ventures with foreign companies, and partnerships with entrepreneurs.
"Springlab founds its own companies and is not an external investor or temporary accelerator," said Amod. "We take on fewer projects, but stay hands on while the venture grows up. We're a committed partner."
Apart from the funds, Springlab will also offer the use of the incubator's core resources and services, covering strategy, product development, online marketing, sales, administration and later stage fundraising.
The incubator's first venture is RecoMed – a site that helps users find the best doctors nearby and book appointments with them. It already features 4,000 doctors and is free for patients, attracting 14,000 visits per month, generating appointments for doctors on a daily basis and growing its revenue base.