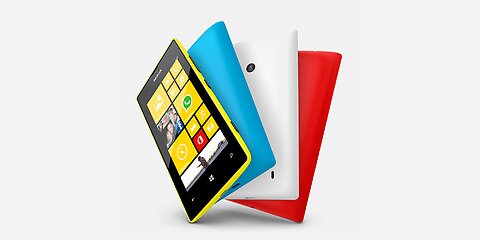 The Nokia Lumia 520.
Nokia has announced global food app delivery app hellofood, which has a presence in nine African countries, will launch across its Asha, Lumia and X devices.
In an announcement made at the Mobile World Congress in Barcelona, Spain, Nokia said partners such as Facebook, BBM, Twitter, LINE, Viber, Electronic Arts, Gameloft and Rovio are also making their key apps available across Nokia's device portfolio.
"Across our portfolio of devices, foodpanda/hellofood is delivering a convenient way to view menus and order food with major restaurant franchises around the world," said Bryan Biniak, vice president (VP) and general manager (GM) of developer experience at Nokia. "We're getting hungry already as we look forward to working with foodpanda/hellofood to expand the reach of their app in growth markets."
"The partnership with a global player such as Nokia is a great honour for us," said Ralf Wenzel, global managing director of foodpanda and hellofood. "Being available on Nokia smartphones fits well into our strategy of ensuring that people around the world shall experience convenience, variety and great customer service when ordering food through foodpanda and hellofood."
In a statement, hellofood said it is is helping restaurants to increase delivery sales through online and mobile platforms and is constantly providing evolving technology and analytics.
"Customers can choose their favorite meals online and foodpanda/hellofood processes the order directly to the restaurant, which delivers the meal to the customer. foodpanda/hellofood is partners with over 22,000 restaurants worldwide," it said in a statement.