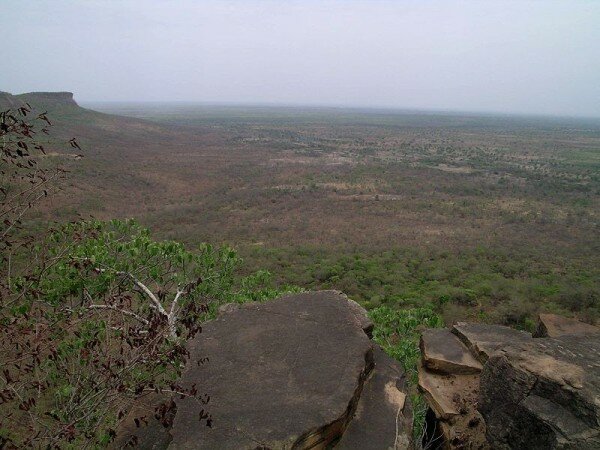 By Hugues [CC-BY-SA-2.0 (http://creativecommons.org/licenses/by-sa/2.0)], via Wikimedia Commons
Airtel Kenya has launched Airtel Kilimo, a project that will provide information to farmers in real time through its mobile network
The initiative will enable farmers to also access agriculture-related information, advice and research to help them make better decisions about their crops, increasing the productivity of their yield as well as their potential income.
"This service is aimed at harnessing farmers' needs by giving them access to the information they need to improve their farming activities. Gaining access to this information will be of great benefit to the farmers whose livelihoods and those of many Kenyans are dependent on their yield," said Shivan Bhargava, Airtel Kenya managing director.
Airtel Kilimo will focus on Kenyan farmers engaged in maize, banana, mango, rice and beans, while farmers will also benefit from weather updates and market pricing information.
In order for the project to reach out to many farmers in the country, Airtel Kenya will work with Mobipay, Kenya Livestock Producers Association, Commonwealth Agricultural Bureaux International (CABI), Kilimo Media, Kenya Agricultural Research Institute (KARI), Kenya Meteorological Department (KMD) and Kenya Agricultural Commodity Exchange (KACE) to ensure farmers receive relevant information.
Bhargava said Airtel recognises the importance of agriculture in the development of the country, explaining mobile phones are the success story in bridging the rural digital divide, bringing tangible economic benefits and acting as agents of social mobilisation through improved communication.
He said Airtel is keen on using its network and service offerings to make life better for its customers and farmers in Kenya.
Airtel Kilimo has three channels of access where customers can get all the information they need. The service is available on USSD *760# for free, SMS subscription where a customer is charged KSh3 per SMS and on Interactive Voice Response (IVR) for KSh3 per minute.
In March last year, Airtel Africa established a Farmers Information System which enables female farmers to access information on weather updates, policy and support services.
Rival telecom Safaricom in partnership with Green Dreams Limited last June officially launched mobile application platform iCow, an SMS-based programme aimed at promoting smart dairy farming.