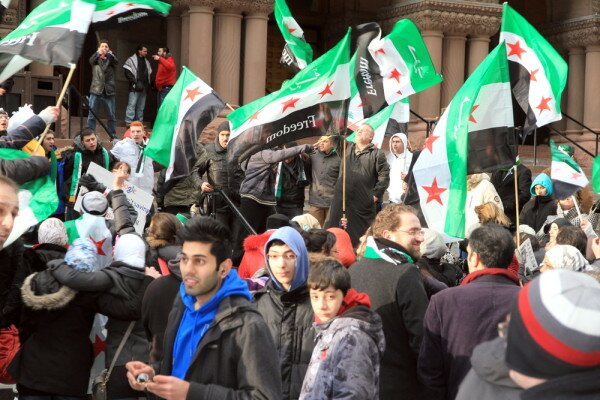 Image courtesy of ValeStock / Shutterstock.com
Femi Oke, journalist and host of Al Jazeera's social media show "The Stream", has described the Arab Spring in 2011 as a historic period in social media.
Speaking to HumanIPO in Lagos, Oke said the conversations on social media during the period led to the creation of The Stream.
"Three years ago was the Arab Spring revolution in Tunisia and Egypt. What Al Jazeera noticed was there were lots of communications on social media, especially Facebook and Twitter, about protests and campaigns, the conversations were happening on social media," Oke said.
She said the way people were using various social media platforms during the period drew the attention of Al Jazeera and led to the creation of a show entirely dedicated to conversations on social media.
"Al Jazeera saw this as a whole new media that we should take note of. The Arab Spring showed people what social media can do in terms of connecting people, movement and achieving something historical. I would say the Arab Spring is historical in social media."
She said issues discussed on the show are based on topics being discussed online.
"The Stream is a social media community, we talk to people online, we find out the stories they are interested in, and we incorporate that into the shows that we do," she said.
Although she identified the short duration of the show as a major challenge, she said the conversations then continue online.
"The conversation does not end with the show, we are multi-platform – we are on Twitter, Facebook, Google+, Pinterest. The conversation continues on social media. I wish the show was longer actually but it is currently just a slice of it and the conversation continues online," she said.
The vast nature of the topics, she said, present the team with the challenge of deciding how to make the topics suitable for an international audience.
"This is what we do before the show. We ask ourselves what is the show about? Is it suitable for our international audience?"
The uniqueness of the show is in the diverse nature of topics discussed, Oke said.
"I love everything. I'm so proud of the show that it does so many subjects – one day we could be doing child marriage, the next day we could be doing education, the next day we could be discussing pornography online – all in the same week. I love the diverse nature of the programme. I've got a lot of ways to connect with different stories."
Image courtesy of Shutterstock.