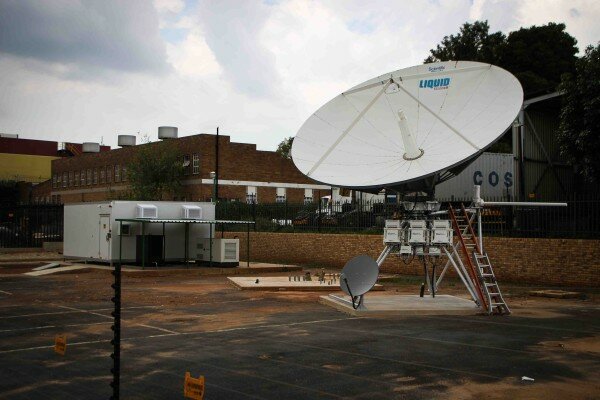 Liquid Telecom has built a satellite hub at Teraco's vendor-neutral earth station in South Africa, enabling the company to route African traffic in Africa rather than backhauling it via Europe as many operators need to do.
The move is part of a multi-million dollar investment in its satellite business and by keeping African data in Africa, Liquid Telecom has reduced latency and increased connectivity speeds for its customers.
Liquid said the expansion of its pan-African satellite business complements the its fibre network, enabling it to provide high-speed, cost-effective broadband services to more remote areas where it is neither commercially viable nor practical to lay fibre.
"Our fibre and satellite networks complement each other and enable us to meet the ever-increasing demand for connectivity from across Africa. Teraco is the most connected point in southern Africa and our investment in the earth station and the expansion of our satellite capabilities reflects our commitment to building Africa's digital future," said Nic Rudnick, chief executive officer (CEO) of Liquid Telecom.
Lex van Wyk, CEO of Teraco Data Environments, said: "We welcome Liquid Telecom's investment in our site. Liquid Telecom is known for being an innovative company and for recognising future trends and responding to them, which is why they remain well ahead of the competition."