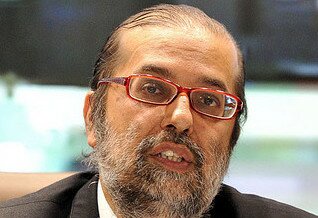 CC image courtesy of GovernmentZA on Flickr.
Government must keep its policies and legislation up to date and relevant to ensure the whole of society benefits equally from the progress brought about by technological advances, according to South Africa's minister of communications Yunus Carrim.
Speaking at a conference on the National Integrated ICT Policy Green Paper, Carrim said government must review and revise its policies regularly to ensure the country's legislation does not fall behind technological developments, but also in order to guarantee equal access to affordable technology across the full span of society.
"As pointed to already, the rapid development of technology as well as the creation of a hyper-connected society brings with it the risks of creating additional inequalities between the haves and have-nots," said Carrim.
"With technology evolving at an exponential pace and becoming integrated into so many aspects of our daily lives, it is vital that the right ICT policies be in place to ensure that progress brought about by technology does not leave the poor behind.
"We need to respond to this challenge by ensuring that poor people reap the benefits of technological improvements and that they can afford these communications services."
Carrim invited conference attendees to submit comments on the green paper – which will inform a white paper to govern a framework on major amendments to ICT laws – while members of the public will also be invited to provide input during public consultations to resume on March 7 for six weeks.
The minister highlighted figures published by Statistics South Africa reporting, as of 2012, six per cent of the country's gross domestic product (GDP) was contributed by the ICT sector, with Carrim saying technology is vital to further economic growth through spurring job creation and reducing business costs.
"Better government coordination in terms of integrated development of infrastructure is critical in order to achieve sustainable and inclusive growth by 2030," the minister said.
"As part of government's National Infrastructure Plan, the Department of Communications (DoC) is leading Strategic Integrated Project 15 which focuses on accelerating access to communications technologies."