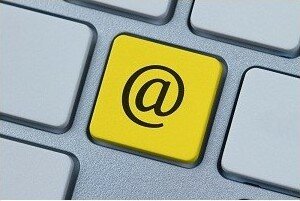 MailCliq is Nigeria's first email newsletter platform for online newsletter and email campaigns. Launched by two Nigerian developers – Idowu Akinrelere and Adedeji Adedoyin – the platform allows users to send trackable email campaigns and newsletters at a low price. It also comes with graphical reports and analytics, subscriber list management, as well as automated bounces and complaints handling. In an interview with HumanIPO, Akinrelere spoke about the platform and how it stands to compete with MailChimp in Nigeria.
HumanIPO: How did you come up with the concept behind MailCliq?
Akinrelere: MailCliq was born out of the frustration that comes with paying for expensive email campaign services. No doubt Mailchimp and Campaign Monitor are great email campaign services but the price gets up to hundreds of dollars for only one email campaign. As our subscriber base grew, the cost of our campaigns seemed to grow exponentially. We weren't asking for much. All we wanted was just a newsletter application that would enable us to manage subscribers, send campaigns and view reports at reasonable prices.
What we found were services that were either way too expensive or flat out ugly. So we asked, "Why not create one ourselves?" We decided to build one and make it available to everyone else that is as tired as we are of expensive email campaign services. As a result, MailCliq was born.
How long did it take you to develop it?
The development of MailCliq started over a year ago, we had loads of delays and challenges along the way mostly due to funding. We spent most of our savings on developing the platform and, trust me, that's not an easy thing to do, so most times we ran out of cash and put a pause on the project until we had more cash to move on with the development.
What is the difference between MailChimp and MailCliq?
The biggest difference is the pricing structure. You can compare both platforms and see we offer a much cheaper package that allows email marketers to maximise their online marketing budget. Alongside this, we built the platform with adequate consideration of the African market. Basically, MailCliq is a email platform built by Africans for Africans. MailChimp has no plans to accept local African currencies but we have begun with the Naira and in the coming months we will accept local currencies of more than five other African countries.
Do you think you are competitive enough?
We trust people will see the quality of our platform and support what we do.
How do users make use of your service?
Simply by visiting the website and signing up. Once your account is approved,your login details will be sent to you and you can start using our service. Also it is pay-as-you-go, so you only pay when you send email campaigns. No hidden cost or extra charges.
When was it launched, and how has the response been?
It was launched February 2014. The response so far has been encouraging and we hope to continue to get bigger support.
Who are the targeted users of the platform?
Our users range across various industries, the only thing they all have in common is that they need a platform to help them get their message across to customers' emails.
Do you have local competitors?
We just want to do what we do best and build an email platform Africans can identify with and call their own.
What is your target for 2014?
Our target is to help as many people as possible to maximise their online campaign budget and hopefully get emails and calls from loyal customers telling us how much success our platform brought into their business.
What is your source of confidence for the success of the project?
Our biggest confidence is in the fact that we trust God is with us on this journey. He is the ultimate confidence we need.