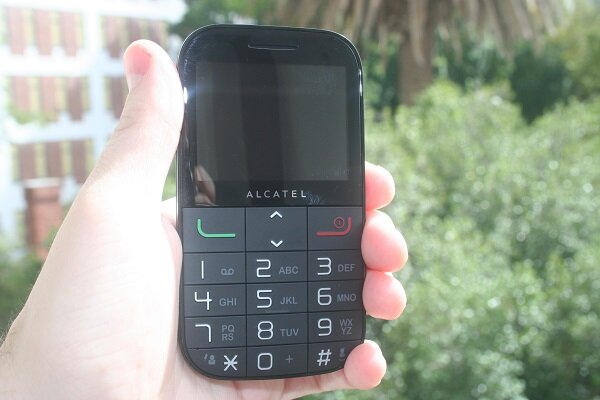 The Alcatel One Touch 2000 provides newcomers to the world of mobile phones as well as the elderly with an exciting alternative to the complexity so often found in the realm of smartphones.
Bandwidth Blog's Theunis Jansen van Rensburg highlights the advantages of owning the new Alcatel device.
The Alcatel One Touch 2000 is an entry level phone in any way you look at. It is priced at a measly ZAR459 (US$43) and is meant for people who want a device that does the basics, and does it well. It is also targeting elderly people or people who are somewhat visually disabled or is hard of hearing with its great big buttons and voice-on-touch. Let's see how it shapes up.
Compared to other feature phone targeting the same demographic, it is truly a great deal when you look at the price, as is compares favourably with similar competitors.
There is also an SOS button on the back, which can be customised to call and/or text a variety of contacts. It also comes with a handy charging dock so no one needs to struggle with tiny ports or cables.
The large buttons feel great, very well build and are extremely tactile so that you can feel when you hit the button. It would be great for people that don't want or can't use a smartphone. Also, the screen has large text so there will be no mistakes made when reading from it. As mentioned, the voice-on-touch speaks the number that was touched for those that can't see very well, and it works well.
Also, importantly, the speaker for phone calls is loud and very clear. Not only has that, but the rear facing speaker also has good sound. The SOS feature is also a handy one. If you are giving the phone to an elderly relative, you can easily program and customise for the phone to call a specific contact.
When it comes to the build, you can't go wrong here. As mentioned, the buttons are tactile and easy to use. We've dropped the phone a couple of times and it doesn't have a scratch either. It has a larger screen than competitors, but the phone is not large. It is also very easy to handle.
Lastly, and very importantly, it is very easy to use. Whether you are a no-frills kind of customer, or the target market, you will have no problems using the device. We would easily recommend it as a top choice for feature phones.