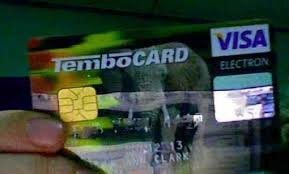 Tanzania's CRDB Bank has launched a Visa and MasterCard-enabled prepaid card for the Kilimanjaro Christian Medical Centre in Moshi, intended to alleviate difficulties stemming from cash payments at the busy hospital
Daily News reports the card – named Tembocard KCMC – is intended to reduce cash transactions at the hospital, and as such limit the misappropriation of funds, fake cash, and management costs related to high levels of cash transactions, with 50 per cent of the hospital's transactions currently cash-based.
"Using Tembocard KCMC card, patients will settle payments at the hospital's point of sale terminals and obtain transaction receipts fast and easy," said Dr Charles Kimei, managing director of CRDB Bank.
Kimei said the bank is being innovative not to only improve the bank's services but to also provide solutions to simplify its customer's lives.
CRDB Bank is the first bank in Africa to be allowed to co-brand with Visa and Mastercard, according to Kimei, with the managing director attributing this fact to the security of the Tembocard – which is fitted with chip technology to ensure maximum security.
Customers can load prepaid credit on to Tembocard KCMC cards at any CRDB Bank Branch, using Mobile Money Services such as Airtel Money, Tigo Pesa and M-Pesa or via a direct transfer from a CRDB Bank account using the Simbanking platform, as well as at any FahariHuduma agent.