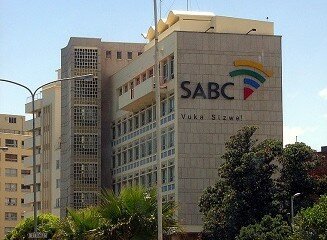 CC image courtesy of Zaian.
A buried report by the South African Broadcasting Corporation (SABC) shows most South Africans believe the state broadcaster's news reports are biased towards the ruling African National Congress (ANC) party, according to the opposition Democratic Alliance (DA).
DA shadow minister of communications Marian Shinn said the report – entitled Project Kindle – was concealed by SABC management because it delivered bad news.
"I will write to the chairperson of the Portfolio Committee on Communications, Sikhumbuzo Kholwane, and request that this report be brought before Parliament," said Shinn in a statement.
According to the DA, the report was commissioned by the broadcaster to investigate declining viewership since 2009 and was conducted by means of focus groups comprising all races in South Africa.
"I am reliably informed that, because the research agency did not educate and inform research respondents "when their opinions and perceptions are wrong", it was rejected by the SABC's market intelligence department," said Shinn.
The DA said the report also documents how the bias results in a perceived lack of credibility on the part of the broadcaster and that viewers believe politicians, rather than editors, make important editorial decisions.
As a result, viewers look elsewhere for credible sources of news on topics like Marikana and Nkandla, said Shinn.
"Clearly, mismanagement and manipulation of its agenda by unscrupulous characters such as acting COO [chief operating officer] Hlaudi Motsoeneng have tarnished the public broadcaster's reputation. This report suggests that the SABC is seen as a mouthpiece for the ANC, which is why we believe it has been buried," Shinn said.