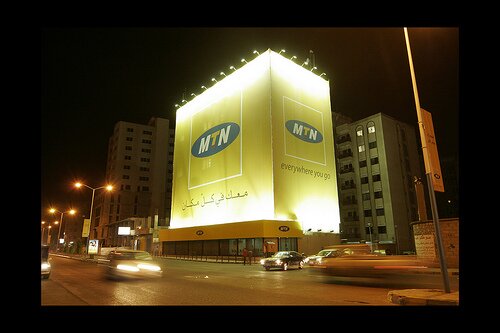 CC image courtesy of Public Relations at MTN Yemen1 on Flickr.
Nigeria's MTN Business has chosen SAP as its technology partner to provide managed mobility services to enterprise customers across various industries.
MTN Business Nigeria is the business-to-business arm of MTN Nigeria and provides cellular network access and ICT solutions to millions of Nigerians.
The company said it needed a solution to be deployed quickly and had to be simple to adopt, as well as scalable to organisations of all sizes, different geographies and usage models.
"Our managed mobility services are based upon a subscription model which converts the cost to the end customer from capital expenditure to operational expenditure. This allows MTN Business Nigeria to provide all the advantages of a best-in-class MMS solution to its enterprise customers," Babatunde Osho, chief enterprise solutions officer at MTN Nigeria, said.
"These advantages include minimal set-up, no dependence on in-house resources and infrastructure and deep capabilities for creating mobile apps, managing devices, applications, security, as well as mobile operations."
Pfungwa Serima, chief executive officer (CEO) of SAP Africa, said: "This partnership with MTN is an exciting development for West Africa. Mobility is one of the hottest technology tickets helping drive Africa's growth.
"With SAP Africa, companies have access to an agile and scalable solution that grows with their business and helps lower long-term mobility costs. The myriad advantages derived from Advanced Data Synchronisation are also offered, as mobile apps connect to any back-end database, allowing mobile line-of-business applications to run from anywhere on any kind of device."