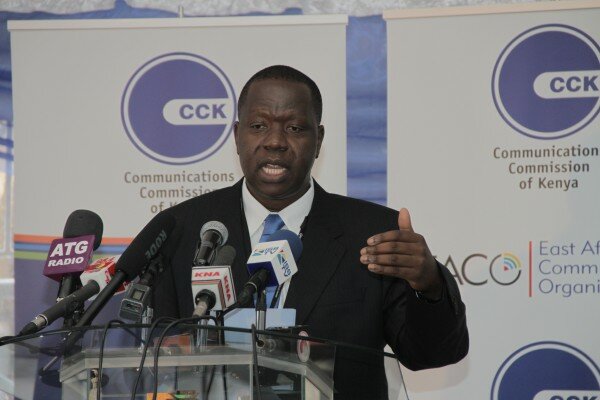 The Kenyan government is set to review its ICT policy with the main objective being to stimulate the development of advanced and high capacity ICT infrastructure throughout the county.
Fred Matiangi, cabinet secretary at the Ministry of ICT, told a conference on investment opportunities in the ICT sector held at the Great Rift Valley Lodge a policy review was underway.
"We shall soon be subjecting the draft ICT policy to public consultation in line with the constitution and encourage stakeholders, including county governments to submit their inputs to help in coming up with a policy document that meets the needs of the counties," said Matiangi.
The review is in line with the country's Vision 2030 economic blueprint that says Kenya considers ICTs as crucial in the development of the county devolution units.
Matiangi was of the opinion that ICTs have been widely integrated into all sectors of the economy that include banking, education, health, agriculture and government operations.
He said the government is planning to extend the national fibre optic network to cover all the 47 counties through close partnerships with county governments.
"My ministry has liaised with the ICT regulator and other stakeholders to develop a National Broadband Strategy, laying the foundation for the transformation of Kenya into a knowledge-based economy," he said.
With digital migration expected to take off in the country, Matiangi said the transition will help to widen the frequency spectrum to create room for more advanced ICT services including mobile broadband.
"At the same time, my ministry is developing a policy document to guide the utilisation of the digital dividend that will arise as a result of the transition," said the cabinet secretary.
Matiangi has also called on the two levels of government to play a role in creating an enabling environment for both the development and uptake of ICT services.
He however warned the devolved governments units from heavy taxes on ICT service providers as this could frustrate investment in the country and instead suggested that they provide conducive environments for ICT infrastructure developments in their countries as these could help in bringing down costs of investments.