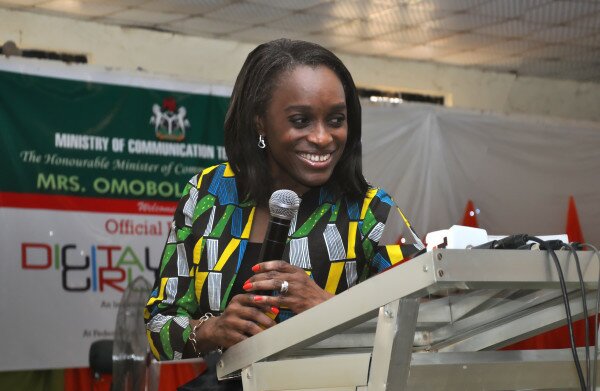 Omobola Johnson launches Nigeria's Digital Girls Club initiative
Omobola Johnson, Nigeria's minister of communication technology, has inaugurated Digital Girls Clubs in 12 federal government girls Schools across the country, which she said was aimed at empowering Nigerian girls and encouraging them to embrace careers in ICT.
The 12 pilots will impact 1,200 girls, with the clubs later set to be launched across all federal colleges, offering a curriculum teaching girls relevant technology skills.
"The Digital Girls Club is part of the Girls and Women initiative of the federal government geared at empowering Nigerian women and girls," Johnson said. "The administration of President Goodluck Ebele Jonathan in a bid to empower women and girls in Nigeria created a gender empowerment scheme titled Girls and Women in Nigeria (G-WIN) with the sole aim of positively impacting and improving the lot of women and girls in Nigeria."
She said Nigeria needed to increase the participation of females in ICT.
"Getting more girls into ICTs is a task we are committed to at the Ministry of Communication Technology. We want to ensure that Nigerian girls are encouraged and empowered to embrace ICTs. It is critical to get girls to adopt ICTs so that they are not left behind in the digital revolution changing communities and nations across the globe," she said.
"Our desire is that the Digital Girls ICT Clubs will empower Nigerian girls and lead to the development of an army of ICT compliant girls that will contribute to the economic growth and empowerment of Nigeria in the future."
An online platform was also launched to serve as a tool for stimulating and empowering girls to embrace and adopt ICTs.
"ICTs are powerful transformative tools that foster development and advancement of economies – whether developing or advanced. It is a useful tool for bridging the digital divide in most economies," Johnson said.
"It also plays a crucial role in the socio-economic empowerment and development of communities and nations across the globe. It is the bedrock of development and the leveraging of this critical tool not only helps us create wealth and jobs, but it also enables development at all levels – health, agriculture, education."
She said the Ministry of Communication Technology was working hard to ensure Nigeria leverages the power of ICT to transition to a knowledge-based economy.