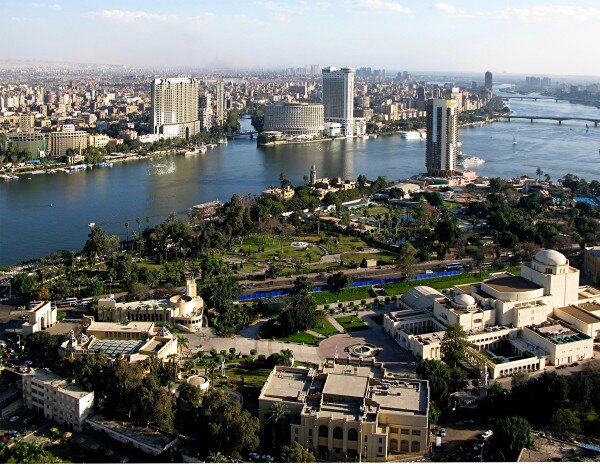 Cairo, Egypt. CC image courtesy of Raduasandei.
Egypt's first technology and innovation park the GrEEK campus is offering state-of-the-art office space for startups and more established firms in the capital Cairo, with 22 firms already working from the site
Cairo's first tech and innovation park, the GrEEK Campus seeks to provide a proper entrepreneurial environment for Egyptian startups to thrive and grow in the country's expanding ICT sector.
Rania AbuLaban, business development manager at the GrEEK Campus, told HumanIPO the concept came about through the experience of companies working together in close proximity and creating a collaborative environment, and aims to "create a working space, an environment, an ecosystem for technology companies of all sizes to work, interact, create and share knowledge".
"We aim to create a home for the technology entrepreneurship ecosystem in the heart of Cairo," she said. "A place for companies and professionals to work and interact. A place for global and regional market leaders to innovate. A place that gives entrepreneurs access to resources with domain, functional and market expertise, and the opportunity to collaborate and grow. A place for accidents of genius to happen!"
She said the intention is to turn the complex into a centre for techpreneurs, enthusiasts and creative people to meet, showcase ideas and work together towards homegrown technology businesses and ideas.
"To enrich this creative environment, the GrEEK Campus will be hosting regular technology seminars and conferences as well as open art exhibitions and music concerts," she said.
The campus, funded by private companies including Ahmed El Alfi, founder of Sawari Ventures, is currently in the process of upgrading its infrastructure and finalising construction, with 22 companies – including Supermama, Yomkan and Cairo Angels – already working from the site.
AbuLaban explained the reasons behind the name.
"The name was chosen for a mix of the campus heritage and spelled with a small "r", "GrEEK" reference to all the GEEKs and technology enthusiasts that will work, create and interact in the campus."