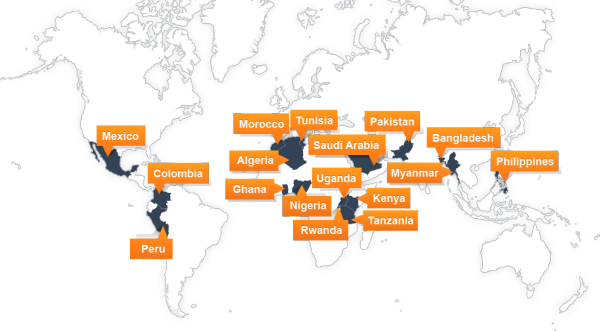 Online property portal Lamudi has said it is now the largest online property portal in Uganda, which it attributed to meeting the demands of the Ugandan population in major cities.
Lamudi, which debuted in Uganda in October 2013, now has more than one million monthly visitors across 21 countries around the world and operates in the Ugandan market by servicing the rapidly growing real estate sector in big cities like Kampala, Entebbe and Jinja.
Shakib Nsubuga, Lamudi Uganda country manager, said: "In 2013, according to the World Bank there were 36.4 million people in Uganda and figures show that is further increasing. A service of this type is needed to further support Uganda's fast growing real estate market especially in the big cities like Kampala, Entebbe, Jinja and surrounding areas. Currently, there is an increased demand for more affordable housing, with only a fraction being currently met. This remarkable growth is due to an increase in local and foreign investment, population growth (2.89 per cent), an emerging middle class, and increased diaspora property investment."
"The business platform operates under a high level of transparency through professional photos, updated listings, detailed descriptions, reports and rankings for 100 per cent of its properties in each market. The Lamudi platform provides brokers with a great opportunity to manage their inventory fast, easy and stress-free," Lamudi said in statement.