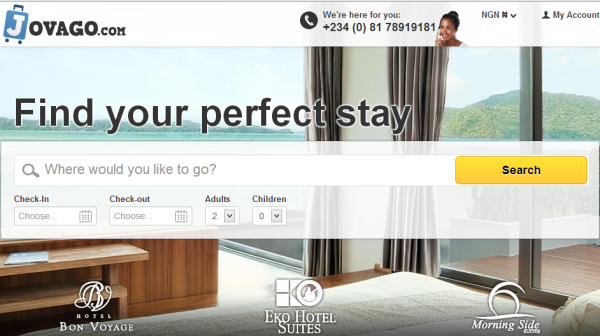 Nigerian hotel booking platform Jovago has announced its expansion to Kenya and Senegal to provide seamless hotel booking services in the continent.
The company lists travel destinations and hotel information without applying booking fees, while providing an online payment option.
"With its move into Kenya and Senegal, Jovago aims to provide even more customers with the best hotel booking experience," the company said in a statement.
The company says it lists over 2,000 hotels in Africa on its website.
"With a rapidly growing middle class African market, the role of tourism is increasing and social and economic activity have become even more important. People start to move more and more from one place to the other in search for business or cultural exchange. With this comes the challenge of choosing which hotel to stay in, customers need Jovago's support when looking for the right deal," the company said.
"The hotel industry in Kenya and Senegal is currently presenting huge potential, just like it was in Nigeria when we first became operational there in 2013," said Marek Zmyslowski, managing director of Jovago.