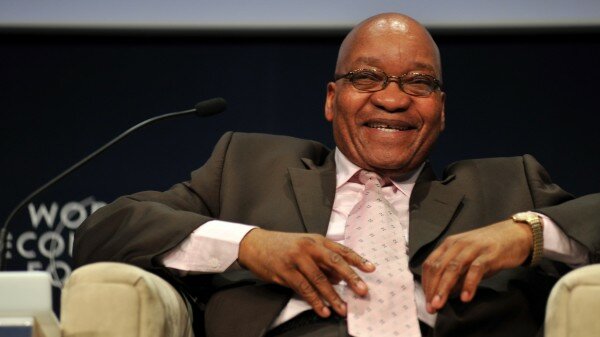 President Jacob Zuma. CC image courtesy of the World Economic Forum.
South African president Jacob Zuma has ordered an investigation into "allegations in respect of affairs" of the Universal Service and Access Agency of South Africa (USAASA).
Zuma has signed a proclamation authorising the Special Investigating Unit (SIU) to look into the affairs of the part state-owned agency, which receives sponsorship from a number of agencies and has the mandate of ensuring "every man, woman and child whether living in the remote areas of the Kalahari or in urban areas of Gauteng can be able to connect, speak, explore and study using ICTs".
According to the presidency the SIU will be investigating allegations of serious maladministration, improper or unlawful conduct by employees, unlawful appropriation or expenditure of public money or property and intentional or negligent loss of public money or damage to public property.
"The SIU is further authorised to investigate the Agency's funding, by way of a subsidy in the amount of ZAR500 million [US$46 million], to a service provider for the construction and expansion of an electronic communications network for Emalahleni Local Municipality and the procurement of services in relation to the Rapid Deployment of Public Access Facilities Programme and payments made in relation thereto," the presidency said in a statement.