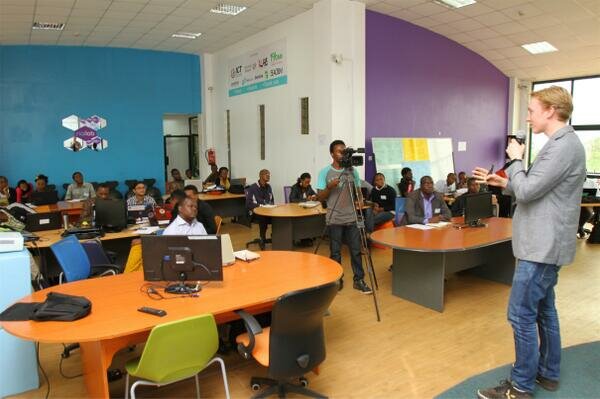 The Nailab incubation centre in Nairobi, Kenya, today saw 19 ICT startups launch their products at an event dubbed Crowdfunding Bootcamp.
Nailab – which secured US$1.6 million funding from the Kenyan government last year – partnered with 1%Club to enable the pitching of the events with the use of Crowdfunding Canvas, a tool to help develop a crowdfunding campaign for the various entrepreneurs and solutions.
The six startups – SokoText, CladLight, GoKibali, KejaHunt, SwapKitabu and GigWapi – showcased their solutions to policy agencies in government, go-to-market partners, target consumers, investors and possible growth partners, demonstrating how their businesses work.
Sam Gichuru, Nailab chief executive officer (CEO), said: "At Nailab, we are proud of the marvelous progress the founders and their teams have managed to put together under our programmes and we look forward to creating an enabling environment that inspires and stimulates innovation and entrepreneurship."
He said in the next 24 months the incubation centre envisages building thirty new companies with solutions that will improve the way Kenyans live, do business and approach critical issues in governance, community and development.