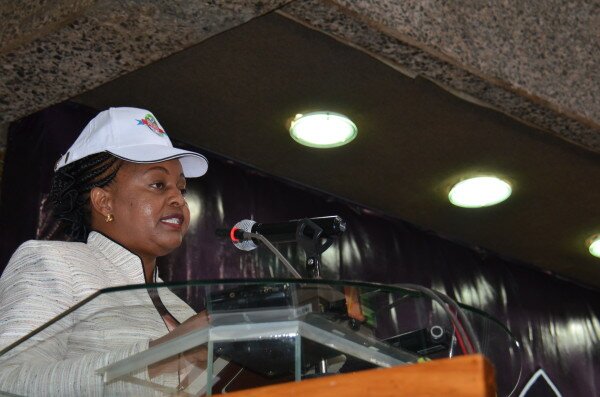 The Kenyan government through the Ministry of Devolution and Planning will roll out ten more Huduma centres – geared towards increasing service delivery to Kenyans – in the country within this financial year
Huduma centres, which allow Kenyans to access government services by themselves through one-stop-shop self-service kiosks, were launched by President Uhuru Kenyatta last year, and have since been established in four locations – the General Post Office (GPO), City Square, Makadara and Machakos County Headquarters.
Speaking during the launch of the Federation of Public Service Trade Unions of
Kenya (PUSETU-K) at the Kenyatta International Conference Centre (KICC) in Nairobi, cabinet secretary at the Ministry of Devolution and Planning Anne Waiguru emphasised the need for government to improve service delivery to citizens as the country seeks to harness more productivity in the public sector through county governments.
 "It is now a constitutional right for Kenyans to access quality public services… [and]
Kenyans envision an effective and efficient public service that will provide world class service," she said.
 According to the Waiguru, the Huduma programme currently serves as a transformative pilot agenda for improved service delivery to be effected in all public departments in the long term.
 "We intend to utilise the Huduma Kenya programme to pilot this transformative agenda for the public service, and thereafter cascade its implementation across all cadres in the public service," she said.