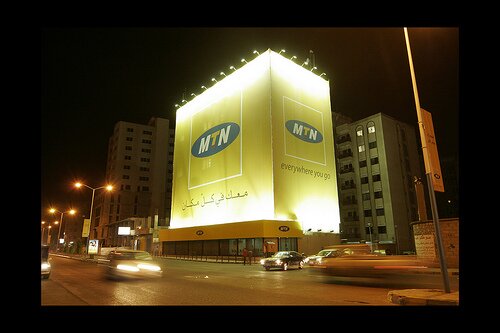 CC image courtesy of Public Relations at MTN Yemen1 on Flickr.
South Africa's second operator MTN has launched a ZAR0.79 flat rate calling tariff for its prepaid customers, saying the move will "stimulate the industry" and achieve lower prices for communications.
MTN said it has a duty to understand the needs of customers and meet demand for affordable communications, prompting the new tariff.
"At MTN we pride ourselves in listening to the voices of our customers and understanding their needs, especially in tough times. As a truly South African company, it is our obligation to ensure quality communication at affordable prices," said Brian Gouldie, chief marketing officer (CMO) of MTN South Africa.
"Our new 79 cents flat promotional rate is designed to stimulate the industry to provide even more affordable services to consumers, understanding their need for connectivity."
The new rate covers calls to all networks and is effective immediately for MTN pay per second customers – with new customers automatically assigned the flat rate, while customers on other prepaid packages can cross over to the pay per second option by dialling *141*4*4#.
The rate is initially available for three months, although the operator said it hopes to make the tariff permanent.
MTN said it is working on "extensive network investment" to ensure there is sufficient capacity to accommodate all its customers' needs.
"We appreciate the support that our customers have shown us. Our job is to make sure that we continue to address the unique requirements of a cross-section of the South African market," Gouldie said.
"By giving our prepaid users access to a flat rate of 79 cents per minute, MTN is showing that it is constantly listening to its customers and redefining what mobile communication should be about."