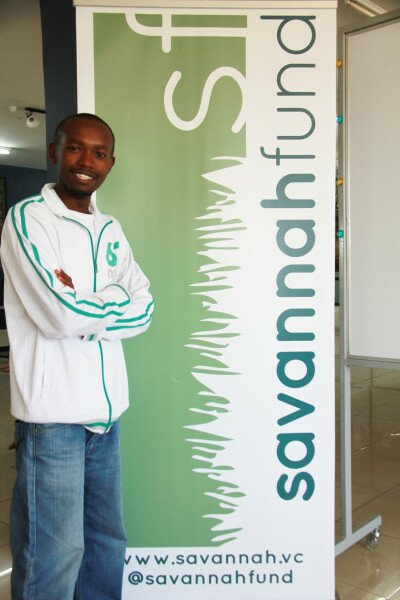 Zevan Limited Founder Stephen Kimiri
Africa-focused seed capital fund Savannah Fund has invested in Zevan Limited (Kenya), BIGxGh (Ghana) and UniSmart (Nigeria) as part of its third accelerator round.
Savannah Fund specialises in US$25,000-US$500,000 investments in early stage high growth technology startups, and chose the latest three startups from 95 applications.
Savannah Fund said in a statement on their website: "We are looking forward to the progress these startups will make in the next three months."
Zevan Limited's SokoShambani is a Kenya-based startup founded by Stephen Kimiri. It features a return-trip systemisation and optimisation platform (RTSOP) which enables farmers to access affordable delivery transports by rerouting empty return trips to pick up deliveries and send crops to populations that purchase them.
BiGxGh.com is Ghana's number one music website, founded by Prince Boakye Boampong. The site empowers Ghanaian musicians by providing them with a platform to display their art to Ghana music fans worldwide. BiGxGh.com has become the go-to online destination for Ghana music related content and a promotional powerhouse for both established and up-and-coming artists.
Nigeria-based UniSmart is a student loyalty platform, connecting verified Nigerian students with local and national discounts and deals. Founded by Frederik Obasi, UniSmart allows Nigerian students to redeem perks at the point of sale both on line and in store. Since launching in February, it has worked with international brands, such as Nike, Puma, Levis and United Colors of Benetton.