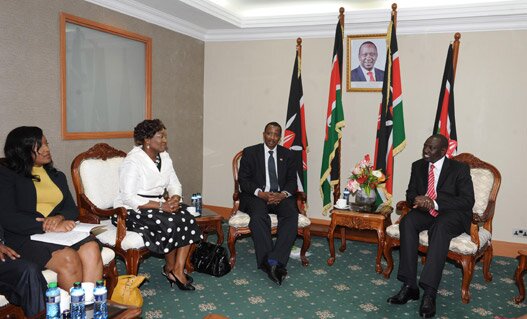 The Kenyan government will register all Kenyans afresh in a new national digital database with the aim of addressing issues of security as well as assisting in national planning.
Anticipated to take six months, the new registration exercise will also assist the government in identifying persons with forged or fake identification documents.
The database will contain biometric details of all persons, land, establishments and assets, with the Ministry of ICT and the MInistry of Interior and Coordination of National Government spearheading the exercise.
"In order to address the prevailing security challenges, we intend to consolidate all current registers of persons into a single national register with accurate and relevant information," said William Ruto, Kenya's deputy president, while meeting commissioners of the Independent Electoral and Boundaries Commission (IEBC).
IEBC chairman Issack Hassan said: "With an accurate and credible database an electoral commission will not need to conduct a parallel voter registration as it can draw information from the national database."
The proposed registration is an important undertaking that will make the work of IEBC easier and also cut costs, Hassan said.
The government consulted the commission because it has the technical expertise on registration matters since it used biometric voter listing in the runup to the 2013 general election.
ICT cabinet secretary Dr Fred Matiangi said the new register will guide the government in planning as well as help the IEBC in planning future elections since they will have readily available information.
"This is your know-your-citizen-campaign that will help us develop a reliable master database that will help us in national planning and security," Matiangi said.