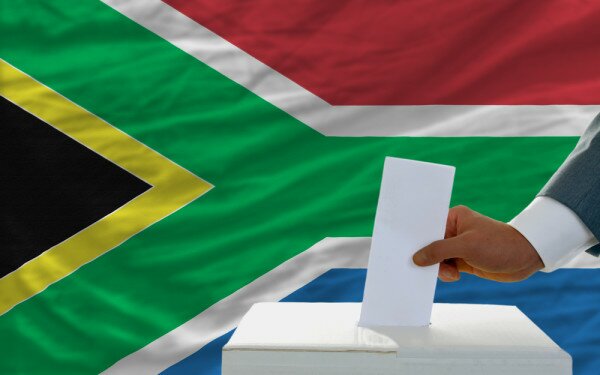 The Independent Communications Authority of South Africa (ICASA) hearing of a complaint by the opposition Democratic Alliance (DA) party into alleged censorship of election adverts by the South African Broadcasting Corporation (SABC) has been postponed, with the DA adverts allowed to air in the meantime.
A hearing by ICASA's Complaints and Compliance Committee (CCC) on the DA's complaint was postponed on Wednesday night after the SABC hired a new legal team, with the state broadcaster informing the DA the adverts could temporarily resume.
The DA complained to ICASA last weekend regarding the withdrawal of its 'Ayisafani' political advert by the SABC, saying it constituted censorship and contravened freedom of expression.
ICASA referred the complaint to its CCC and initially postponed the public hearing before DA leader Helen Zille said the party would launch a legal suit against the regulator for failing to adhere to the 48-hour deadline for settling such complaints, after which ICASA brought forward the hearing.
The SABC said at last night's hearing it had hired a new legal team, which would investigate the case and decide whether to take it further. As a result, the case was postponed without opposition by the DA, with the adverts now able to resume with immediate effect.
"The DA has received confirmation from the SABC that the flighting of our banned 'Ayisafani' television adverts and radio adverts can resume immediately. The SABC's revised position on this matter is a victory for freedom of expression and political activity, albeit a temporary one," the DA said.
"The SABC's newly-appointed legal team wrote a letter to our legal representatives today requesting more time to prepare an affidavit so that it could answer the case at a mutually agreed date. The DA accepted this on the basis that it would mean the immediate resumption of our advertisements on the public broadcaster.
"We maintain that the banning of the 'Ayisafani' advertisements was unlawful and unconstitutional. No amount of further preparation on the part of the SABC's legal team will change that. We stand ready to defend our advertisements at a future hearing.
In the meantime, we will continue with our 'Ayisafani' advert on the SABC and other channels."
Image courtesy of Shutterstock.