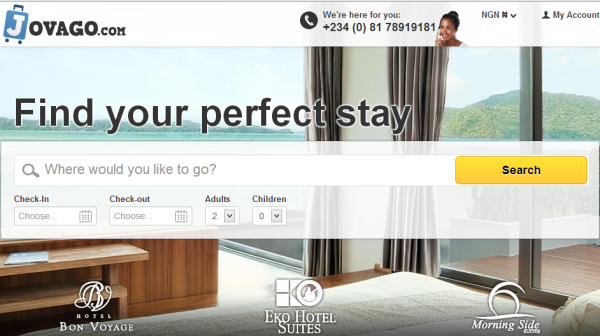 Africa Internet Holding's (AIH) online hotel booking portal Jovago has expanded to South Sudan following its success in Nigeria, Kenya and Senegal.
With the expansion to South Sudan, Jovago said it will be bringing easy and transparent hotel booking to an even wider audience across the continent.
"Jovago aims to make the online hotel booking process far easier and more transparent for its users. Jovago prides itself on this transparency, since each local hotel is thoroughly vetted by Jovago's staff to ensure that all details are accurate and to ensure the quality of the hotel's services," the company said.
"This attention to detail has already created a much more organised and trustworthy portfolio of the great hotels on offer in countries such as Nigeria, Kenya and Senegal, with over 3,000 local listings."
Marek Zmyslowski, managing director of Jovago said: "South Sudan has a growing hotel industry that shows great potential. It has a wide range of high-quality hotels and as its tourism industry continues to grow, Jovago will be able to provide its customers with an efficient and secure way to book hotels in the region online. This latest expansion underlines our prevailing success in Africa and marks another exciting chapter for Africa's most popular online booking platform."