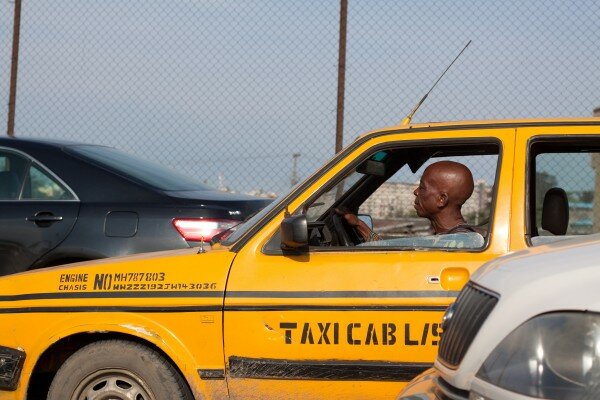 CC image courtesy of Goya Bauwens, on Flickr.
More than 46,000 taxis in South Africa's Gauteng province have registered for e-tolling, with a further 1,300 applications currently being processed, according to the South African National Roads Agency Limited (SANRAL).
SANRAL said it is cooperating with the Department of Transport, Gauteng Provincial Registrar and various taxi associations in a bid to ensure taxis are registered for e-tags and are benefitting from the exemption for registered taxis from paying e-toll fees.
"There are clear benefits for taxi operators who are registered for e-toll," said Vusi Mona, SANRAL spokesperson.
"We want to thank the South African National Taxi Council (SANTACO) for the principled stand it took in support of e-tolling and for encouraging its members to register."
SANRAL urged further taxi associations to ensure their members register for e-tolls in order to avoid confusion and taxis being billed for e-tolls due to lack of registration as public transport vehicles.
The agency also said it will cancel e-toll bills already incurred by taxis if they proceed to register as qualifying public transport vehicles with the due documentation.
Application forms are available on the e-tolling website, but SANRAL will also be visiting taxi ranks around Gauteng to assist drivers in registration.
SANRAL also hit back at claims by the Opposition to Urban Tolling Alliance (OUTA) that SANTACO is encouraging its members to boyot e-tolling, saying the council agrees taxis drivers have no need to boycott given that registered drivers are exempt from e-tolls anyway.