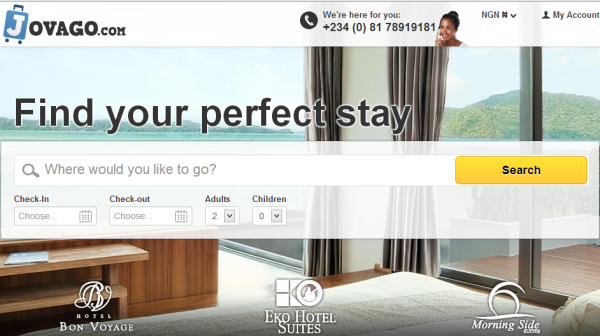 Jovago, an Africa Internet Holding (AIH)-founded online hotel booking platform, has announced a loyalty programme for Nigerian businesses to boost the country's hospitality industry.
The company said the aim of the loyalty programme is to make the hotel booking process easier for Nigerian corporate organisations and businesses looking to book accommodation for their corporate group trips.
"This new loyalty programme offers Nigerian businesses and corporations the opportunity to earn commissions, exciting gifts and discounts by making their hotel bookings on the Jovago platform. The loyalty programme has been divided into several categories to better cater to the needs of different Nigerian businesses," Jovago said in a statement.
It said the Gold, Silver and Platinum categories offer great discounts and several gifts including free accommodation for a weekend away for two people.
"For Nigerian businesses, it couldn't be easier to get involved and earn rewards; they just have to sign up on the Jovago website to get started. The online hotel booking platform has been specifically designed to be transparent and easy to use for its users," Jovago said.
"We are very keen on partnering with Nigerian business to drive the hospitality industry," managing director Marek Zmyslowski said. "Nigerian companies have enough to deal with already with running and managing a business, and we want to take away the stress of finding accommodation on business trips. This loyalty programme will enable Nigerian businesses to not only access personalised hotel booking services, but also get commissions, discounts and gifts simply by booking hotels with us."