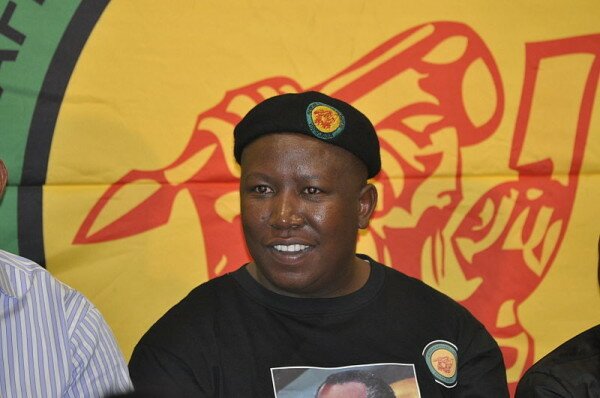 EFF leader Julius Malema (CC image courtesy of Gary van der Merwe)
Julius Malema, leader of South African political party the Economic Freedom Fighters (EFF) has said continued to call for the physical destruction of e-toll gantries in spite of the failed complaint over alleged censorship of one of their adverts.
HumanIPO reported last week the South African Broadcasting Corporation (SABC) had refused to air a political broadcast by the EFF on the grounds the advertisement allegedly incites violence by urging viewers to "destroy e-tolls physically", with the EFF claiming the SABC's action was illegal and lodging a complaint with the Independent Communications Authority of South Africa (ICASA) over the dispute.
A hearing began on Friday, but ICASA ruled in the SABC's favour.
The South African Press Association (SAPA) reports after a protest march to the SABC buildings in Auckland Park, Johannesburg, yesterday, Malema told SABC acting chief operations officer (COO) Hlaudi Motsoeneng e-toll gantries could not be removed emotionally.
"We are going to destroy e-tolls physically. We can't remove them emotionally," he said. "If that is incitement to violence, police must come and arrest us," Malema said.
Motsoeneng and SABC acting chief executive officer (CEO) Tian Olivier accepted a memorandum from the EFF at the end of the march, when Malema compared their actions to those of the apartheid government.
"You are doing exactly what the apartheid government did during the struggle, but that never stopped our people," Malema said, adding the ruling African National Congress (ANC) controlled both the SABC and ICASA.
"I say this with authority because I was sitting in those commissions. ICASA people are appointed by ANC. When you complain to Icasa, you complain to the ANC," he said.