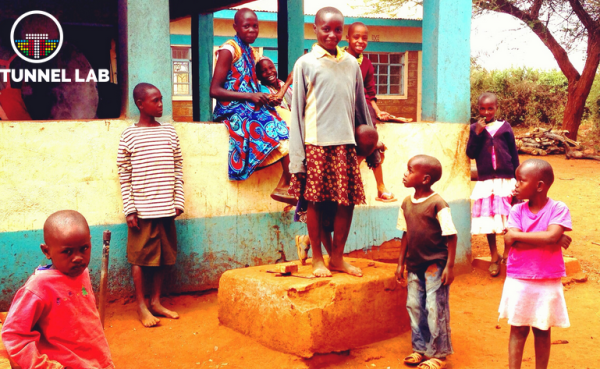 Technology is the quickest route to change for rural Kenyans, and enables them become active players in the country's economy, according to Julia Moura, executive director of tech skills training startup Tunnel Lab.
In an interview with HumanIPO, Moura said international corporations coming into Kenya in pursuit of natural resources and looking to tap into the population boom across Africa are focusing on how to enhance connections with rural parts of Kenya through communications technology, in a bid to draw rural Kenyans into the economy as consumers.
Tunnel Lab, on the other hand, is trying to create a curriculum for rural students which will provide them with the skills necessary to enable them to join the country's economy as active participants and contributors of solutions.
Technology, Moura said, is the surest way of achieving this.
"The rural areas are in need of change, and technology is the quickest tool to ensure this change will happen," Moura said.
"The rural communities in Africa need to evolve from struggling of human basic needs so they can effectively engage with the market.
"Technology can be and it has been applied in diverse segments in rural areas, mobile communication, banking, even agriculture. It has taken off."
Moura said Tunnel Lab focuses on training young people as the leaders of tomorrow, and through learning tech-based skills opening their eyes to the opportunities around them.
"We want to ride on this wave, and provide tools for rural teenagers to build their own applications to solve their own problems, improve their everyday lives and most importantly generating wealth to the communities," she said.
"The youths are the leaders of tomorrow. They are a very important demographic in Africa. They are active and full of energy and we believe their minds need to be engaged.
"Give them hope for their future and build their capacity to become active change makers."
After training young people in rural areas, Tunnel Lab plans to employ graduates in its incubator hub, where they can develop their own businesses or work as contractors. Revenues will be created through corporations hiring the incubator's services for projects, or the incubator charging students a small fee for continuing to use the space to develop their own businesses.
Tunnel Lab hopes in particular to engage with girls and women, who Moura says have a critical role in the tech and entrepreneurial ecosystem. It is also hoped that through equipping women with new skills, Tunnel Lab will contribute to breaking down gender inequalities.
"Women are critical to technology. Due to her sense of responsibility to the family, a woman is more likely to invest in ideas that will benefit the family as a whole and provide sustainability for her children," Moura said.
"At the same time, gender inequality is still a big problem in the African continent, and Tunnel Lab believes that by offering opportunities to women we will be nurturing ideas of equality among communities, and therefore reducing domestic violence."
However, in order to achieve success, it is pivotal to engage with the wider community and industry figures, Moura said, and as such Tunnel Lab is looking for stakeholders to participate in the planning phases of the Tunnel Lab programme.
"We will be hosting a workshop gathering the community, the educational institutions and the major Industry leaders (from the area of healthcare, agriculture, web development, infrastructure, engineering) so that together we can co-create a curriculum that can meet the demands of all stakeholders," she said.
"We are actively seeking for partners that would like to attend this workshop and transform the rural scenario into synonymous of innovation, trend and technology.
"Tunnel Lab believes that having this collective effort is crucial to ensure long-term achievements for the School, as the curriculum would be able to reflect the expectations and challenges faced by all the parts involved in this ecosystem."
With the Tunnel Lab programme first launching in Makueni county, Moura said the rural and low-income area is proving a hotbed for entrepreneurship, given the drive to solve real problems.
"Every poor person is an entrepreneur out of necessity. They need to come up with creative solutions to get by their day-to-day lives. Having that in mind, the rural areas of Kenya strangely become the perfect environment for business solutions to emerge because the need is there."