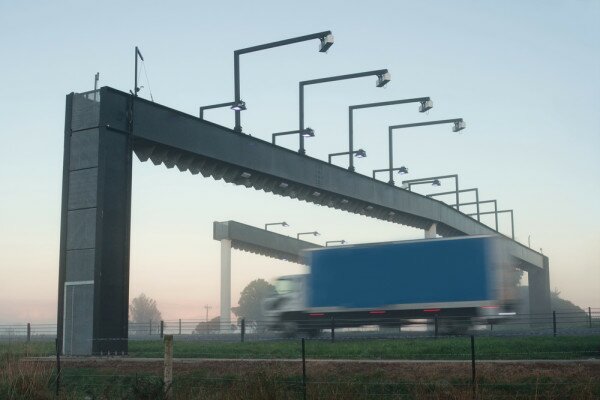 The Opposition to Urban Tolling Alliance (OUTA) has attributed the decline in popularity of South African ruling party the African National Congress (ANC) to the launch of e-tolling.
ANC secretary general Gwede Mantashe dismissed the impact of e-tolls on last week's elections, saying residents of Gauteng province should "stop whining and pay up".
However OUTA spokesperson John Clarke said Mantashe has underestimated the effect of e-tolls on the elections.
"The eleven percentage point drop off in overall electoral support for the ANC in Gauteng translates into a substantive decline in the traditional support base of the ANC since the 2009 elections. As much as the ANC executive try to downplay the decline, it is massive and is largely attributed to the decision to force e-tolls on an unwilling and angry public who won't pay for something they were not adequately consulted on or that they didn't ask for," he said.
Clarke said while Nkandla has become a national issue, e-tolls are confined to Gauteng, where the ANC witnessed a sharp decline in support.
"When the new Gauteng Provincial legislature convenes the ANC will have seven less members than before, with their 40 MPLs facing a combined total of 33 opposition members from both the left and the right, all of whom being opposed to e-tolls. Mr Mantashe is not serving the interests of the ANC by playing along with SANRAL's ambitions on e-tolls" he said.
OUTA chairperson Wayne Duvenage said the ANC should engage with road users on the e-toll issue before it gets any messier.
"If they want the truth on how the Gauteng public feel about e-tolls, they should consider calling a referendum, or take a serious look at the myriad of polls and discussions on the matter," he said.
"With well over a million freeway users in Gauteng defying the system, combined with the serious administrative problems, extremely high costs and gross inefficiencies, the e-toll decision was always flawed as a result of poor research, weak data and an arrogant attitude employed by SANRAL to convince the authorities to proceed. It's certainly not going to get better."
Image courtesy of Shutterstock