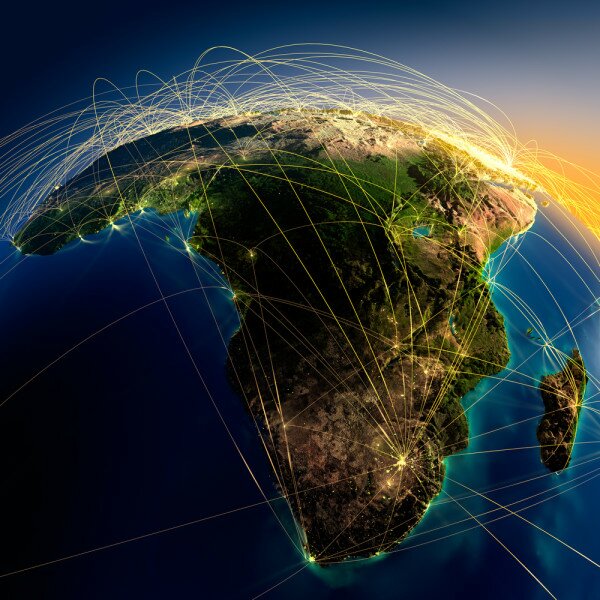 Africans are born to be entrepreneurs and bring creativity, innovation and experience to company's operating in the region, making now the ideal time to invest in the continent, according to Jeremy Hodara, founder and managing director (MD) at Africa Internet Holding (AIH).
AIH has launched nine businesses - including Jumia, Lamudi and Zando – since launching operations in Africa.
In spite of its European roots, however, Hodara told HumanIPO AIH is "clearly" an African operation, which is to the benefit of the company and allows it to pursue greater success as well as providing individuals with the skills to launch their own businesses.
"In our companies we have more than 2,500 entrepreneurs and they stand for our success stories and bring creativity, innovation and experience of the region to the project," he said. "Africans are born to be entrepreneurs and these talents join us every day. In Nigeria several new startups launched with people from our network. Employees who started their journey with us, made their experiences and now have their own businesses."
He said the entrepreneurship of Africans was one of the reasons why more investment funds are coming into Africa than ever before.
"Now is the perfect time to invest in Africa and its future. Of course, we had to overcome very difficult challenges – for example logistical setups – but now we are growing at a tremendous rate, and the potential is undoubtedly enormous," he said.
He said AIH brought together all the key elements required to build great companies, including team, concept, technology, and capital.
"Further, AIH is all about entrepreneurship and we understand the importance of each individual local market in order to adapt to societies, needs and infrastructure," he said.
"We believe in online as a truly global megatrend and the African countries are catching up faster than others. Our accelerated growth is proof that customers enjoy the services and products available. Thus, we work hard to bring these products across the whole African region to create jobs and accelerate the digital shift."
Hodara said though AIH made its initial move in Africa in the e-commerce sector – Jumia remains its most successful startup thus far – because it believes people are hungry for consumption, the company continued to diversify and look for more opportunities/
"We cover diverse industries which are developing fast including traveling, finance, real estates, food or cars," he said,
"Our portfolio is constantly expanding and we want to be as fast as the internet industry. So you never know what comes up. Our newest venture, Lendico, which launched in South Africa in April, marks AIH's first move into the finance sector with a P2P lending platform."
According to Hodara, AIH and its partners MTN and Millicom are committed to investing in Africa as a long-term project rather than for quick returns.
"Profitability is important, and is one of our objectives, but for now we focus on sustainable growth that will generate jobs and popularise e-commerce in the region. We want to be profitable once we have grown enough," he said.
Image courtesy of Shutterstock