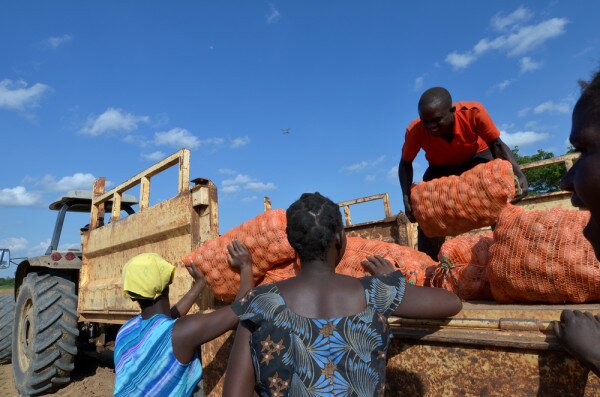 Tanzanian startup AgrInfo is testing a unique web platform aimed at aggregating land ownership data to protect the interests of smallholders and land-buyers.
In an interview with HumanIPO, co-founder Rose Funja said the platform provides much-needed access to land ownership information and helps farmers assert their rights to their land, as well as preventing unwanted sales of pre-owned land.
In Tanzania, ownership of land takes a long time to register, and as data is not made available to the public at large there is no simple way of verifying land ownership claims.
"The Ministry of Lands, whose work is to document, process one application in more than three years, it is a costly process in time and money," said Funja.
"Only the owner will get the documentation, everyone else who wants to verify ownership in case the owner wants to sell will have to manually make the trip to the ministry and make a request."
Through the AgrInfo system, farmers are able to upload their own land ownership data onto the platform – which is verified by a locally mandated official – as a means of providing easy access to proof of ownership.
"The information is collected from the village executive officer, who has the mandate for distributing land by law in Tanzania. So having an agent who sits in the office does validate the information. Hence the Ministry of Lands and its network is a partner in this solution," said Funja.
The system has been adapted for use in areas with low internet and mobile penetration rates, and the startup plans to agree partnerships to facilitate aggregation of data from farmers.
"The data can be locally downloaded and present in a local machine and updated from time to time," Funja said.
"Going forward we intend to partner with countrywide coverage networks like Postal. Agents sitting in these offices will provide the service."
The service is currently being tested with 100 tree farmers, but Funja sees the service becoming the key portal for official land information data.
Image courtesy of Shutterstock.