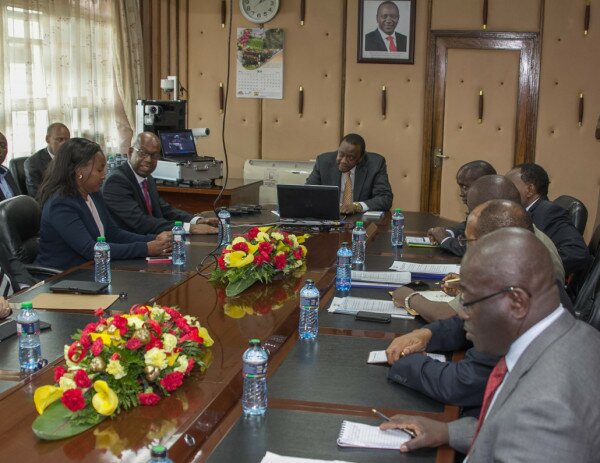 The government of Kenya has officially announced a KSh12.3 billion (US$140.65 million) contract with local operator Safaricom for the installation of a state-of-the-art integrated security system across Nairobi and Mombasa, with president Uhuru Kenyatta demanding the system be completed "as soon as possible" as it is "necessary for the safety of our country".
The "Integrated Public Safety Communication and Surveillance System" – intended to assist the police service in effectively fighting crime – will feature 1,800 surveillance cameras installed around the two cities and 7,600 police officers equipped with digital communication devices, with the whole network linked by a video conferencing facility and all elements linking back to a central command and mapping centre.
The system will run over a dedicated independent 4G network to protect from network disruptions, with police stations across Nairobi and Mombasa to be provided with internet connections to be able to access the system.
"I want this done as soon as possible because it is necessary for the safety of our country," said Kenyatta.
Kenyatta also told inspector general of police David Kimaiyo to ensure young police officers are included in the training, as they will be able to "adapt to new technology faster".
Safaricom said the system can be easily upgraded at no extra cost if the government decides to expand the project.
"The system will use an independent 4G network. It is now designed to be used by 50,000 users but can be increased at no cost if the project is expanded," said Nzioka Waita, Safaricom's director of corporate communications.
The cameras to be installed across the cities will include street surveillance cameras capable of recognising vehicle licence plates, as well as infrared cameras in dark alleys and tunnels.
The multi-media radio communication devices provided to police officers will enable officers to capture photos and videos and share these with other officers and the command centre, while the video facility can also be enabled when participating in difficult operations requiring silence, allowing others on the network and in the command centre to view real-time coverage of activities.
An alarm button is installed on the device, allowing officers to signal their location and call for backup assistance.
The devices could be upgraded to be able to read identity documents and vehicle licence plates, as well as provide access to criminal records once other governmental entities have been digitised.
President Kenyatta was given a demonstration of the security system and its various elements by Safaricom chief executive officer (CEO) Bob Collymore this week, with the president saying he will be keenly following the implementation of the project.
Image courtesy of Shutterstock.