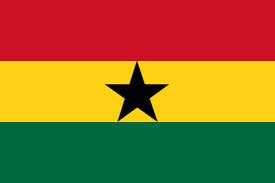 Ghana has announced its e-Ghana Project in partnership with the World Bank, estimated to cost US$97 million as the government looks to quicken the pace of the country's transformation into a middle income nation.
The project includes programmes on e-health, e-education and e-justice, with a number of pilots already underway.
Ghana's minister of communications Dr Edward Omane Boamah, speaking at the World Telecommunication and Information Society Day in Accra, said more sectors of Ghana's economy should also be ICT-driven, including oil and gas, transportation, commerce, manufacturing and leisure.
"Governance, politics, religion and indeed our way of life must be ICT-enabled," Boamah said. "This is the only way that we can translate the huge investments that government and the private sector have injected into the sector into significant multipliers for our socio-economic advancement."
He said the Ministry of Communications is complementing the country's Judicial Service by integrating ICT, video and mobile technologies, which he said would improve productivity and efficiency of court dispositions.
Boamah also said Ghana's Legislative Assembly is set to implement an e-parliamentary system.
"Under the e-parliament system, members of parliament will be able to file their queries online, leading to speedy and paperless flow of information," he said.