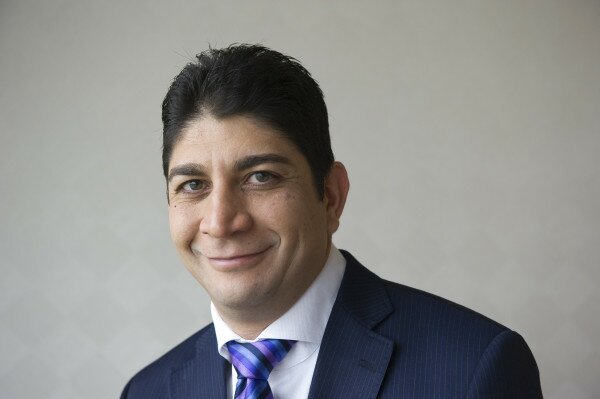 Vodacom has released its financial results for the year ended March 31, 2014, revealing 8.3 per cent growth in group revenues, spurred by a boom in equipment revenues in South Africa as well as a 105.2 per cent increase in international data services.
Group revenues were up 8.3 per cent to ZAR75.7 billion (US$7.29billion), and service revenues grew by 4.7 per cent to ZAR62 billion (US$5.97billion), with Vodacom attributing the strong growth to increasing equipment revenues in South Africa – which now contribute 16.7 per cent to total group revenues compared to 14.1 per cent last year – while data services in South Africa and across the operator's international units fuelled growth.
"Vodacom again performed well this year with good results from our International operations and South Africa returning to growth. Demand for mobile data continues to be a key growth driver," said Shameel Joosub, chief executive officer (CEO) of Vodacom.
In South Africa, the operator saw revenues grow 5.5 per cent to ZAR61.8 billion (US$5.95 billion) which Vodacom attributed primarily to equipment revenues, which contributed 20.3 per cent of revenues.
"The strong growth in equipment revenue was supported by our device financing programme which underpins our strategy of making data capable devices affordable for more of our customers," Vodacom said.
Service revenue in South Africa grew 0.3 per cent to ZAR48.3 billion (US$4.65 billion), while excluding the impact of lower mobile termination rates (MTRs) service revenue growth was three per cent. Cuts to MTRs resulted in a 21.7 per cent decline in interconnect revenues.
Vodacom said its return to service revenue growth – having recorded a decline last year – was spurred by a 23.6 per cent increase in data revenues reaching ZAR10.9 billion (US$1 billion) – now accounting for 22.7 per cent of service revenues – which offset dwindling voice revenues, which contracted 3.5 per cent.
The operator put ZAR6.9 billion (US$665 million) towards investment over the year, focused on expanding network reach, as well as improving network capacity and resilience.
"Network investment is the key to continued sustainable reductions in the cost to communicate," said Joosub.
"In South Africa we invested ZAR6.9 billion in our network, adding 1,081 new 3G sites. Our 3G network now covers 91.9 per cent of the population. We invested a further ZAR3.9 billion (US$375 million) in our International operations' networks, increasing the number of 2G sites by 25.5 per cent and 3G sites by more than 53.4 per cent."
International operations across Africa proved the powerhouse to Vodacom's results this year, with service revenues expanding 23.4 per cent to ZAR13.9 billion (US$1.34 billion) driven by a 105.2 per cent boom in data services.
International customers increased 21.8 per cent to 26 million, representing 45.2 per cent of overall group active customers, with 29.6 per cent of active users – 7.7 million people – now using data services.
"Our data bundle propositions stimulated further demand resulting in a threefold increase in our data traffic," the operator said.
Mobile money services have continued gaining traction, M-Pesa services seeing a 21.6 per cent rise in uptake with six million users.
"M-Pesa has been launched in all our international markets and our priority has been to increase the number of registered users and to drive activity levels by widening distribution and expanding the ecosystem in each market," Vodacom said.
In Tanzania, M-Pesa contributed 18.8 per cent to service revenues.
In investment terms, Vodacom spent ZAR3.9billion (US$375 million) in international markets – amounting to 27.3 per cent of revenue – extending its voice and data network coverage and capacity. The number of 2G sites increased by 25.5 per cent, and 3G sites by 53.4 per cent.
Having spent a total of ZAR10billion (US$964 million) on infrastructure investment this year, Vodacom said it would increase spending over the course of the next year in order to accelerate growth.
"Looking forward, we intend to increase capital investment by around 20 per cent to approximately ZAR13 billion (US$1.25 billion) in the new financial year as part of our massive investment programme. This will be informed by the final outcome of the MTRs. By building on our leading network position, we can accelerate growth and unlock new opportunities," Joosub said.