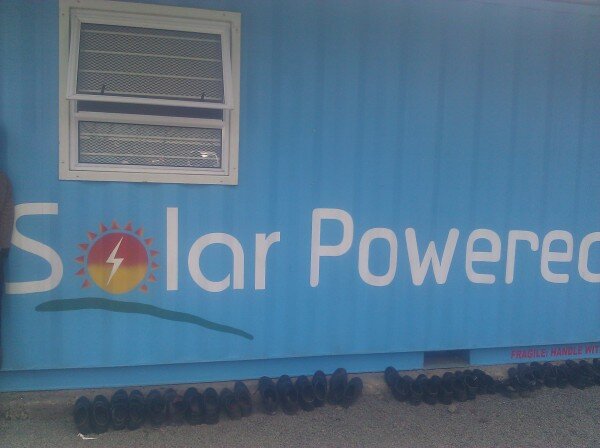 Samsung Electronics East Africa yesterday launched the first Solar Powered Internet School (SPIS) in Kenya through the Hope for Children initiative, at the cost of KSh12.9 million (US$150,000).
Samsung donated the SPIS to Arap Moi Primary School in Kajiado County, in a move aimed at improving the quality of education provision through reduction of scarcity in the provision of learning material, overcoming electricity connectivity in public schools and boosting access to ICTs.
"This is the first SPIS in Kenya, in a normal container with 24 laptops, a printer, a server and a teachers laptop to link the classroom, using solar panels that run the entire system," said Samsung vice president for East and Central Africa Robert Ngeru during the event.
Ngeru said the concept was adaptive, with solar panels provided only if the school is lacking electricity.
Samsung partnered with Intel and Korea Education and Research Information Service (KERIS) to pre-install content on the computers, while also collaborating with Safaricom in the provision of internet.