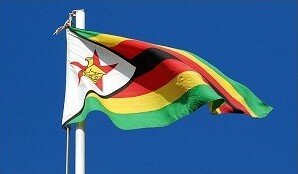 CC image courtesy of Harvey Barrison.
The diaspora market is one of the biggest drivers of mobile money in Zimbabwe, according to Nkosinathi Ncube, financial services director at mobile operator Telecel.
Ncube was speaking at the 2014 Mobile Money and Digital Payments Africa conference, which kicked off in Johannesburg, South Africa, today.
"I think our biggest diaspora market going forward will be South Africa," he said.
"The money that flows from South Africa to Zimbabwe on an annual basis is a huge percentage of the Zimbabwean GDP [gross domestic product]."
He said South African mobile operators and banks would be the country's biggest cross-border mobile money partners.
Mobile money has become important for those residing in the country because it provides a standard unit of exchange in a country that makes use of multiple currencies, including the United States dollar and the South African rand.
"Zimbabwe has the notes of major currency but not coins. This causes problems when receiving change," he said, adding most small retailers use small goods including sweets as an alternative to change.
Speaking of difficulties operators have faced, he said most Zimbabweans see the platform as a way to store money instead of a service.
Telecellaunched its mobile money platform Telecash in January this year, entering a market previously dominated by competition operator Econet.
The company has seendramatic growth in the platform, announcing in March the number of agents had increased by 63 per cent two months.