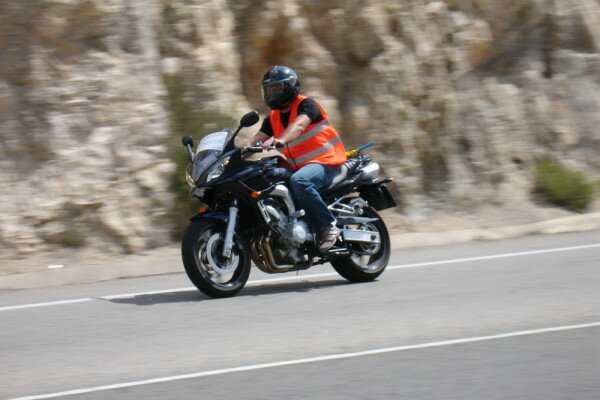 A wearable technology company based in Nairobi, Kenya has developed the Smart Jacket fitted with bright lights controlled wirelessly from a motorcycle's indication system, assisting motorcyclists in allowing them to indicate in which direction they are going.
CladLight is looking to increase motorcyclists' visibility in a bid to reduce the number of road accidents involving motorcycles.
The invention was inspired by a World Health Organisation (WHO) recommendation its member countries increase the visibility of motorcycles in an effort to reduce these accidents, which have been on the increase in Kenya since the government zero-rated all motorcycles rated 250cc and below in 2008.
While under incubation at the Nailab, the CladLight concept advanced to wireless integration and control of the lights on the jacket from the motorcycle's indication system, with the company securing an Industrial Design Certificate from the Kenya Industrial Property Institute. It is currently pursuing patent rights.
Through the help of family and friends, the team managed to invest KSh100,000 (US$1,150) in research and product testing for the Smart Jacket, and it is now available for sale priced at KSh3,500 (US$40).
"CladLight seeks to break the national boundaries and venture into other motorcycle markets in Africa. It is also its mission to impact this wearable knowledge to young Kenyans through a training institution," said Charles Muchene, co-founder and chief executive officer of CladLight.
Image courtesy of Shutterstock