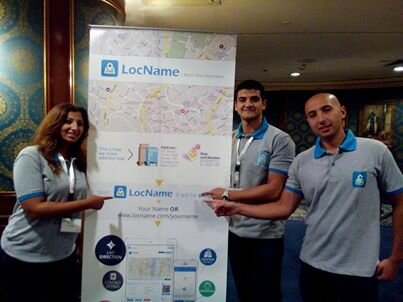 Egyptian startup LocName is set to launch a web and mobile service intended to remove the need for physical addresses and long directions by marking locations with unique usernames.
LocName allows users to register their address permanently under a short abbreviation – such as their name – and receive a personal LocName URL which can be provided to anyone searching for a specific user's location.
Founder and chief executive officer (CEO) Mourad Alashry told HumanIPO there is a huge gap in the market for simple location services, with market demand moving on from the long street addresses, endless URLs and complex sets of directions provided by services such as Google Maps.
"When you have the [LocName] point on the map instead of the normal address it will be easy to find the place and get accurate directions," Alashry said.
"I know you will ask: 'Doesn't Google Maps do that?' My answer will be yes, but we add onto it by converting the long Google Maps URL with your name, to make it easy to share and for people to remember even after 10 years. Can you remember now your address Google Maps URL?" he said.
According to Alashry, LocName is the first such service for the African market, and as such is answering a big need on the continent.
"There are only two [companies] in the market providing this service, LocName and another one in the US called Addy, so there is a huge gap and need in the market," the CEO said.
With the service currently undergoing beta testing, Alashry said LocName will first roll out in Egypt, but there are plans in place to swiftly move on to launches in the Middle East, Africa, and the United States (US).
"It works everywhere and actually we have a huge plan to expand worldwide," he said.
LocName has the potential to have a significant impact on how people use addresses, Alashry said.
"In five years addresses will disappear and we'll just have LocNames."
HumanIPO reported last week LocName was one of 10 startups to pitch for funding at the Demo Day of Cairo-based startup incubator Flat6Labs.